DLD Video
Framing the World: Storytelling Through Music and Film
In times of change, humans need narratives, storytelling and artistic visions for inspiration, and to make sense of life's ever-present disruptions. This DLD All Stars session brought together Manthia Diawara, Alexander Kluge and Hans Ulrich Obrist in a wide-ranging conversation about the interconnectivity between culture, business and society.
By loading the video you agree to the Privacy Policy of
Vimeo
.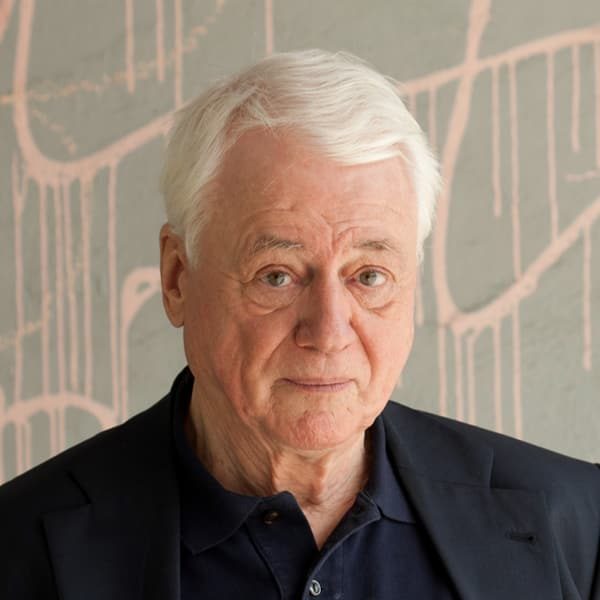 DCTP
Alexander Kluge is managing director of DCTP for television programs as well as a filmmaker and literary author. His first feature film, "Abschied von gestern", won the Silver Lion at the Venice Film Festival in 1966. In 1987, Kluge founded the Development Company for Television Program (DCTP), which produces documentaries and cultural programs for private television.
New York University
Born in Mali, West Africa, Manthia Diaware is a distinguished Professor of Comparative Literature and Film at New York University. He is also a prolific writer and filmmaker himself. His essays on art, cinema and politics have appeared in The New York Times Magazine, LA Times, Libération, Mediapart and Artforum.
More DLD Talks
Sky Hopinka is a member of the Ho-Chunk Nation and descendant of the Pechanga Band of Luiseño Indians. A big part of Hopinka's artistic practice grapples with the accelerated disappearance with language and…
In this engaging DLD Summer talk, Axel Voss, Member of the European Parliament, takes stock of the EU's position in artificial intelligence and the data economy – and what he sees makes him…