News and Conference Highlights
Come along for a  journey of discovery: Get inspired by our speakers, read articles, watch videos, find information about upcoming conferences and see images from past events.
DLD Sync Sustainability and Luxury
In this free webinar with Diana Verde Nieto and Bettina Fetzer on January 27, we're exploring ways to make sustainabile consumption more desirable. Join us live!
Sleep research article
Good sleep is essential to good health. Experts Elizabeth Klerman (Harvard) and Till Roenneberg (LMU) share insights about living in sync with your body's natural rhythm.
Azeem Azhar Exponential
Author Azeem Azhar explains which new technologies bring the next opportunities – and disruptions. And why all of us need to participate in shaping the world of tomorrow.
DLD Holiday Calendar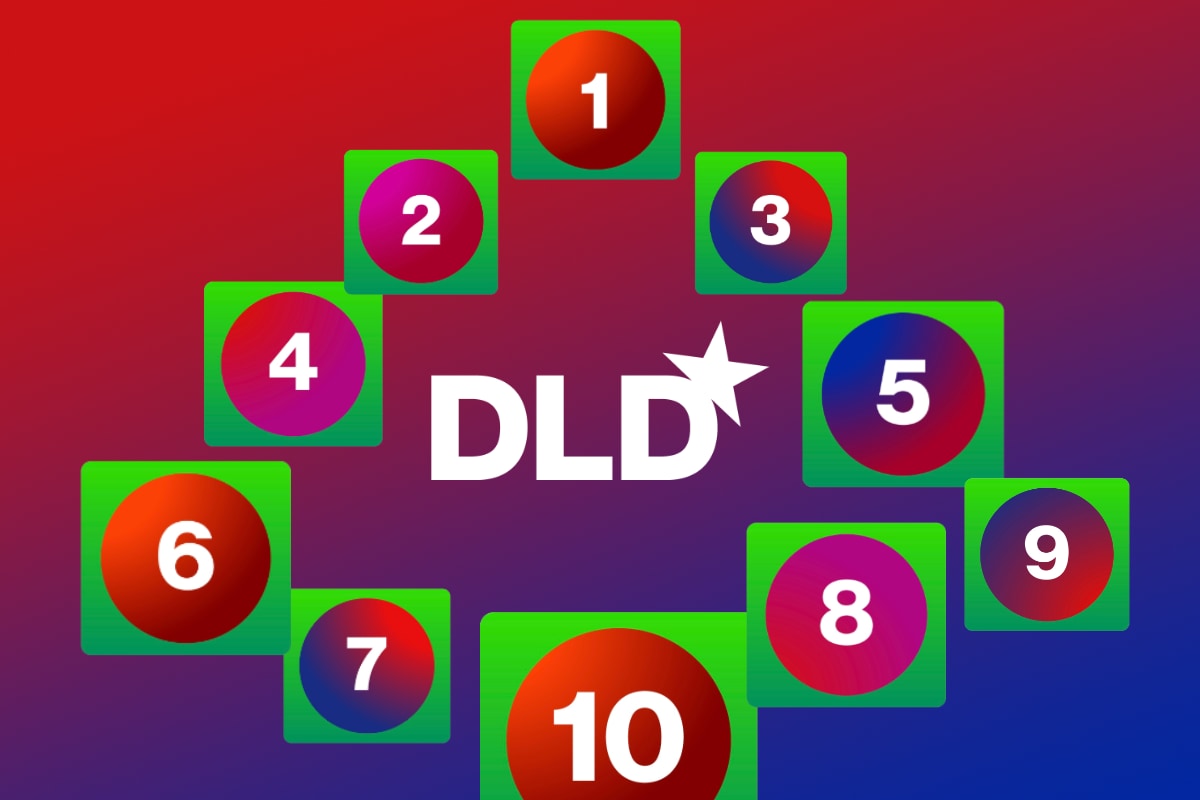 Highlights of the year in DLD: Open each door to reveal a video that will brighten your days even on long winter nights.
Circular Economy analysis
Waste is expensive, and saving resources opens a whole new world of opportunities for entrepreneurs. Find out why the circular economy is the future.
DLD Health + Mecine Collection
DLD interview with Andrew McAfee
The bestselling author and MIT economist suggests better ways to battle climate change and how Europe could improve its speed of innovation.
Social Media Has a Trust Issue
Noise Kahneman All Stars
Nobel Prize Laureate Daniel Kahneman explains why distractive "noise" is a huge – often undetected – problem in life and business.
DLD Summer 2021
Our innovation conference on July 1 brought together top speakers from science, business, culture and politics. Watch all videos on our dedicated DLD Summer page.
Digital & Technology
In this DLD interview, Azeem Azhar, author of "Exponential", explains why change keeps speeding up – and what all of us can do to master the challenges ahead.
Read More »
Art & Design
Discover highlights from our arts and culture talks at DLD All Stars, with international top speakers from culture, science, politics and business…
Read More »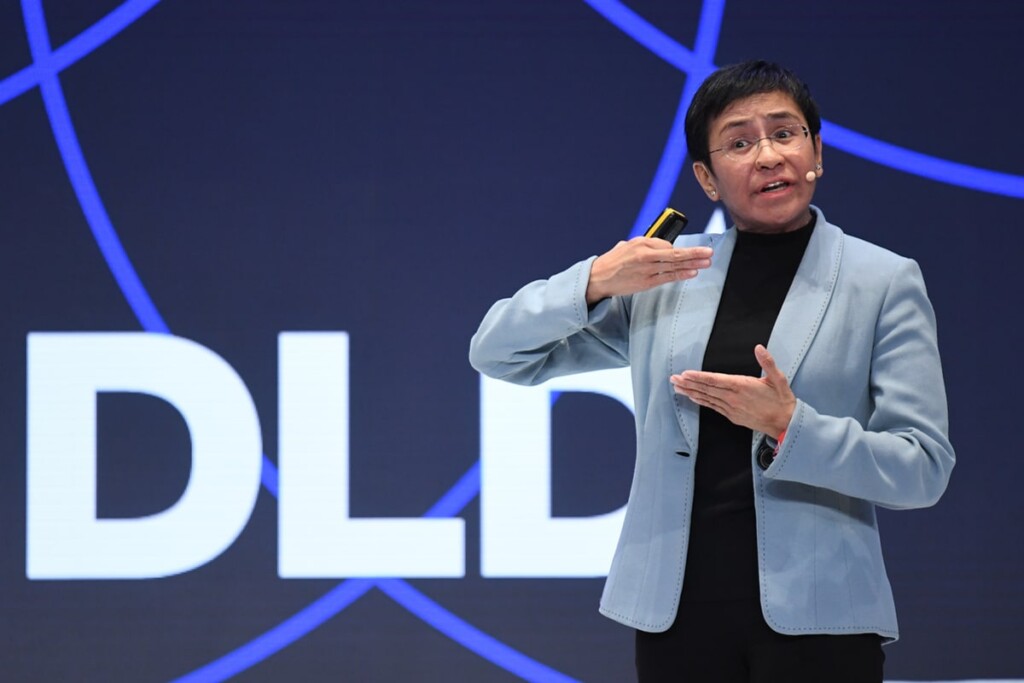 Social & Politics
"A lie told a million times becomes fact", Nobel Peace Prize Laureate Maria Ressa told the DLD audience in 2020. Her fight against disinformation is more important than ever…
Read More »
Life & Science
Leading scientists Elizabeth Klerman and Till Roenneberg explain why sleep is vital to good health and how lifestyle choices can interfere with a good night's rest…
Read More »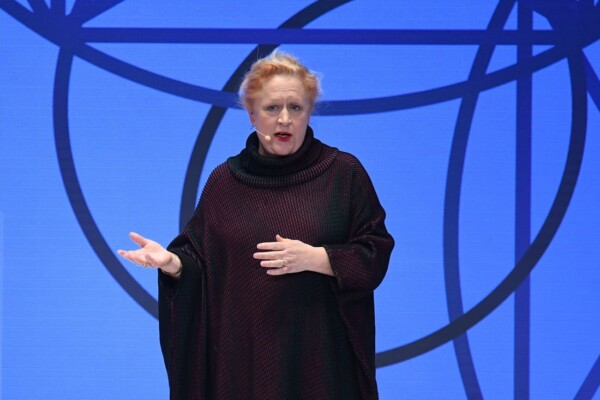 Entrepreneurship & Innovation
Don't try to fight uncertainty, learn to manage it, author and consultant Margaret Heffernan says. Watch her DLD Sync session with Niki Kolev about better ways to deal with risk.
Read More »
Handing out money to all citizens, no questions asked, so that everyone can pay the rent and no one needs to worry about tomorrow's lunch:
Read More »
DLD Sync is our interactive webinar format that brings together outstanding speakers and our DLD community online. Find upcoming events and an archive of video recordings on our dedicated DLD Sync page.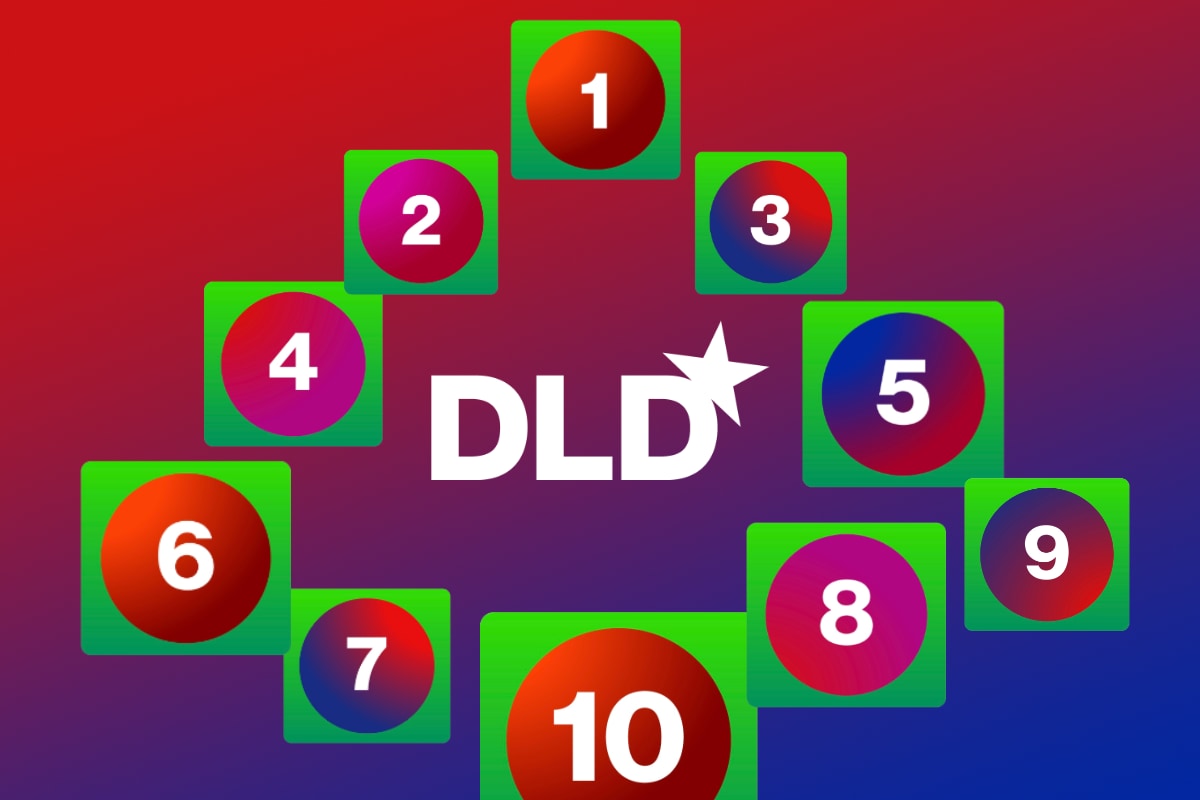 One highlight per day: In our holiday calendar we're presenting outstanding talks and inspiring moments of the year in DLD. Take a look!
Read More »
Find out what the future holds: DLD Summer on July 1, 2021, brings together top speakers from science, business and politics for a free online conference anyone can join…
Read More »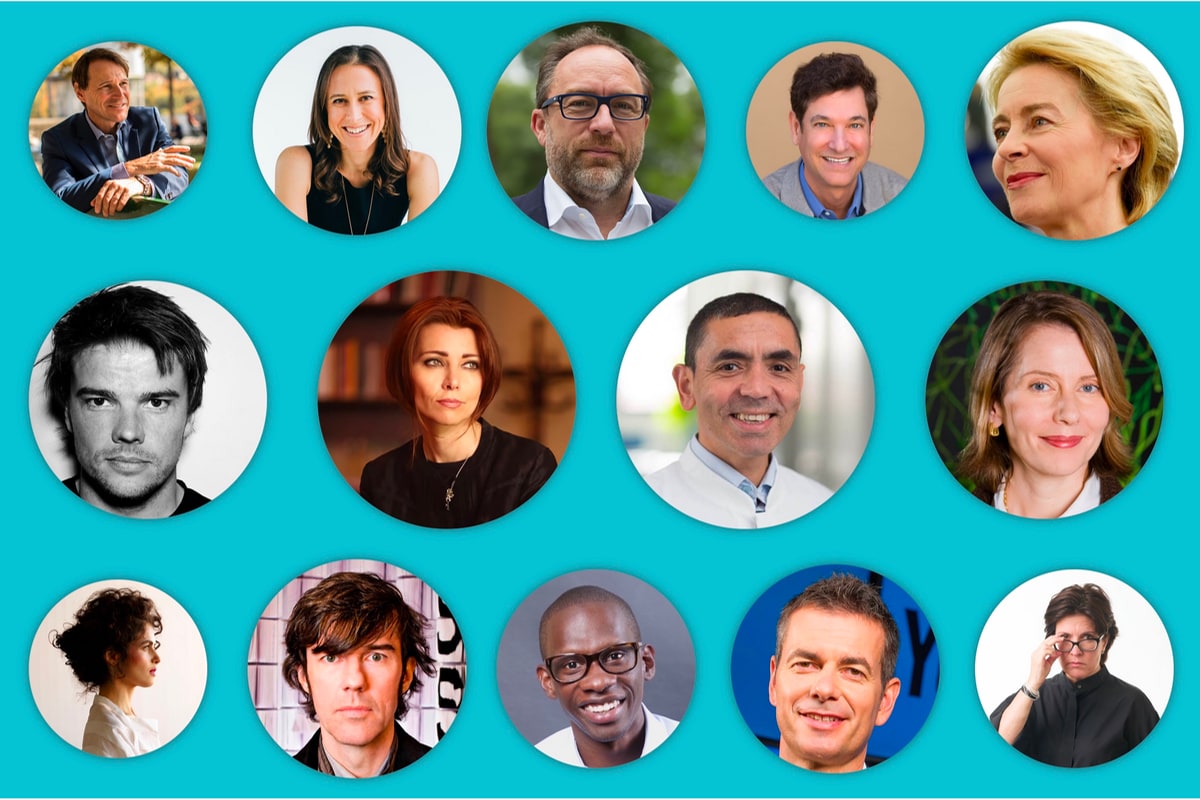 A world in crisis is also a world  of opportunities. This was on full display at DLD All Stars, our three-day online conference that featured
Read More »
Insights from DLD Speakers
DLD quote Ian Goldin
"It's business as usual which created the pandemic. It's business as usual which is leading to climate change, to escalating inequality."
DLD20 quote Marietje Schaake
"Regulation should not stifle innovation – but we should be very careful not to put innovation in a higher order of significance than democracy."
DLD quote Roger McNamee
"I believe that technology can make the world a better place – but we've forgotten that. In our pursuit of billions, we have forgotten our humanity. And that is a tragedy."
Roger McNamee
ELEVATION PARTNERS
DLD20 quote Cady Coleman
"I always thought space was somewhere else – but space is part of where we live."
DLD Sync quote Carlo Ratti
"There was a social norm of having to be at the office. I think that has changed … Maybe we find a better reason than just going to the office."
DLD20 quote Muhammad Yunus
"We've created a system that sucks all the wealth and brings it to the door of some select people. It's a ticking time bomb – socially, politically and economically."
DLD Sync quote Margaret Heffernan
"Uncertainty is an absolutely defining quality in life, and we should stop fighting it and learn how to make it our friend."
DLD Circular quote sustainability
"A farm, overall, is the highest example of circularity. You can have as much as the Earth lets you have there."
Quote Beatie Wolfe
"Music is a universal connector. It encompasses everything that is stimulating to us."
Robotics quote Philipp Zimmermann
"Robotics is not dangerous. Robots are a tool to help us and make us more powerful."
DLD Sync quote Scott Galloway
"We're going to see big tech partner with universities. In ten years, a school like MIT will not welcome 3,000 students to its freshman class but 30,000."