News and Conference Highlights
Come along for a  journey of discovery: Get inspired by our speakers, read articles, watch videos, find information about upcoming conferences and see images from past events.
Noise Kahneman All Stars
Nobel Prize Laureate Daniel Kahneman explains why distractive "noise" is a huge – often undetected – problem in life and business.
DLD Sync Covid-19 Ian Goldin
In this free webinar, Oxford University Professor Ian Goldin shows how the Covid-19 pandemic provides a unique opportunity to tackle current and future challenges.
DLD Health + Mecine Collection
Is China Winning the AI Race?
Social Media Has a Trust Issue
DLD Sync Biotech George Church
DLD Sync Carlo Ratti James Ludwig
DLD Sync is our interactive webinar format that brings together outstanding speakers and our DLD community online. Find upcoming events and an archive of video recordings on our dedicated DLD Sync page.
Trust and the Pandemic
Public confidence in companies has fallen in the coronavirus crisis, survey data shows. Communications experts Margot and Richard Edelman explain what business leaders can do to win back trust.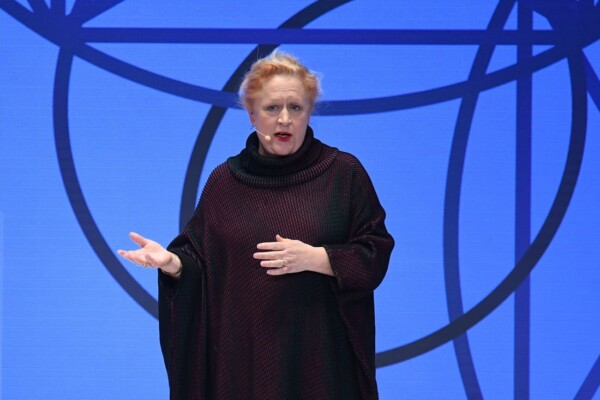 Make Uncertainty Your Friend!
Don't try to fight uncertainty, learn to manage it, author and consultant Margaret Heffernan says. Watch her DLD Sync session with Niki Kolev about better ways to deal with risk.
Digital Europe After Covid-19
DLD Sync: Watch investor Klaus Hommels and Merck CEO Stefan Oschmann discuss the continent's economic future in a post-pandemic world.
How Can We Trust Social Media Again?
What can you believe anymore? Social media are full of misinformation and manipulation. DLD speakers explain what could be done. Some solutions lie with us…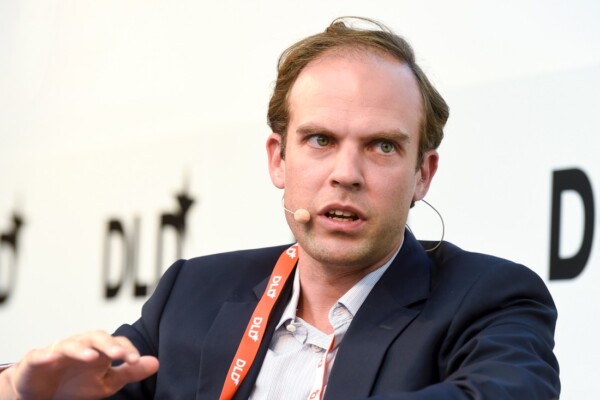 "We Have Over-Optimized Our Economy"
In the first DLD Sync session, Oxford economist Carl Benedikt Frey shares his insights on the future of work, automation and the economy after Covid-19.
The Art of Planetary Storytelling
Discover highlights from our arts and culture talks at DLD All Stars, with international top speakers from culture, science, politics and business…
The New Code of Cities
How will the corona crisis change office life? What should cities do to reinvent themselves for tomorrow? MIT researcher Carlo Ratti and Steelcase VP James Ludwig shared plenty of ideas in their DLD Sync session…
The Future of Human Evolution
Biotechnology promises to revolutionize health and medicine. Harvard geneticist George Church shared his insights in a DLD Sync session with Ellen Jorgensen and Jamie Metzl.
Gene Editing: Great Potential, Great Concerns
Fixing errors in the human DNA could cure diseases and greatly improve health – but only for the wealthy? UC Berkeley ethicist Jodi Halpern warns of a new gap between rich and poor.
Europe: Powerhouse of Innovation
Top research, growing investments and a lively startup culture give Europe a good chance to become an innovation leader. DLD Europe 2020 showed how.
Quick Take: Highlights of DLD20
An astronaut, a Nobel Prize winner, a chess champion, many champions of a sustainable future: Take a look at select videos of DLD20.
Insights from DLD Speakers
DLD quote Roger McNamee
"I believe that technology can make the world a better place – but we've forgotten that. In our pursuit of billions, we have forgotten our humanity. And that is a tragedy."
Roger McNamee
ELEVATION PARTNERS
DLD20 quote Cady Coleman
"I always thought space was somewhere else – but space is part of where we live."
DLD Sync quote Carlo Ratti
"There was a social norm of having to be at the office. I think that has changed … Maybe we find a better reason than just going to the office."
DLD20 quote Muhammad Yunus
"We've created a system that sucks all the wealth and brings it to the door of some select people. It's a ticking time bomb – socially, politically and economically."
DLD Sync quote Margaret Heffernan
"Uncertainty is an absolutely defining quality in life, and we should stop fighting it and learn how to make it our friend."
Quote Beatie Wolfe
"Music is a universal connector. It encompasses everything that is stimulating to us."
Robotics quote Philipp Zimmermann
"Robotics is not dangerous. Robots are a tool to help us and make us more powerful."
DLD Sync quote Scott Galloway
"We're going to see big tech partner with universities. In ten years, a school like MIT will not welcome 3,000 students to its freshman class but 30,000."
DLD20 quote Marietje Schaake
"Regulation should not stifle innovation – but we should be very careful not to put innovation in a higher order of significance than democracy."
DLD Europe quote Peter Sunde
"It's drugs and technology that look at us as 'users'. I would say that big data is like Big Tobacco."
Yunus DLD20
Nobel Peace Prize winner Muhammad Yunus explains why fixing financial inequality would address many other problems as well
Evan Spiegel DLD20
Snap co-founder Evan Spiegel explores creativity and social networking in conversation with artist Alex Israel
Mark Zuckerberg DLD09
Historic: David Kirkpatrick interviews the Facebook founder at DLD Munich 2009
Uber CEO DLD18
CEO Dara Khosrowshahi tells interviewer Tanit Koch where he wants to take the mobility service provider
Udacity launch at DLD Munich
The birth of Udacity: Online learning pioneer Sebastian Thrun launches his digital university at DLD Munich 2012
Peter Thiel at DLD Munich 2012
The PayPa co-founder and famous investor lays out his vision on "Developing the Developed World"