Welcome to our new, interactive webinar format. DLD Sync is your direct connection to outstanding DLD speakers, allowing you to get inspired by our community's brightest minds. DLD Sync thrives on your participation, so please tune in and ask questions!
Below you'll find a list of upcoming events along with video recordings of past sessions. (Please note that all times and dates are subject to change.)
Our social media hashtag is #DLDsync
Moderated by Jamie Metzl, author of Hacking Darwin, scientists Ellen Jorgensen and George Church will discuss the possibilities of biotechnology and gene editing in medicine and health. Ellen Jorgensen is the Chief Science Officer and co-founder of Aanika. She holds a Ph.D. in Cell and Molecular Biology and has spent more than 30 years in the biotechnology industry. George Church, a pioneer of genomic science, leads Synthetic Biology at Harvard University's Wyss Institute. The institute aims to transform medicine by developing innovations based on biological design principles.
The coronavirus pandemic has had a significant impact on public opinion. Based on the most recent insights from their company's Trust Barometer, a staple of market and brand research, Margot and Richard Edelman will discuss how Covid-19 has been changing people's perspectives on business and politics. Why are governments now global leaders when it comes to trust? What has turned the pandemic into a moment of reckoning for business leaders? How successful have technology companies been in mastering the crisis?
Entrepreneurship In Times of Crisis
It's hard enough to build a successful startup when times are good. But now? How will the Covid-19 pandemic impact entrepreneurs, investors and startup ecosystems around the world? What are the partnerships that matter, what should governments do to support young businesses? Join Steve Case, Chairman and CEO of Revolution, and DLD Co-Chairman Yossi Vardi for a comprehensive talk on entrepreneurship in a time of crisis.
Future of Health, Food & Immunity
Dr. William Li is CEO and Co-Founder of the Angiogenesis Foundation, a Cambridge, Massachusetts-based organization that is researching the role of nutrition on health defense systems in the body for its impact on disease prevention, modification of drug responses, and restoration of function and homeostasis. Watch his DLD20 talk to prepare for this DLD Sync session and learn how important the right food choices are for the body's immune system.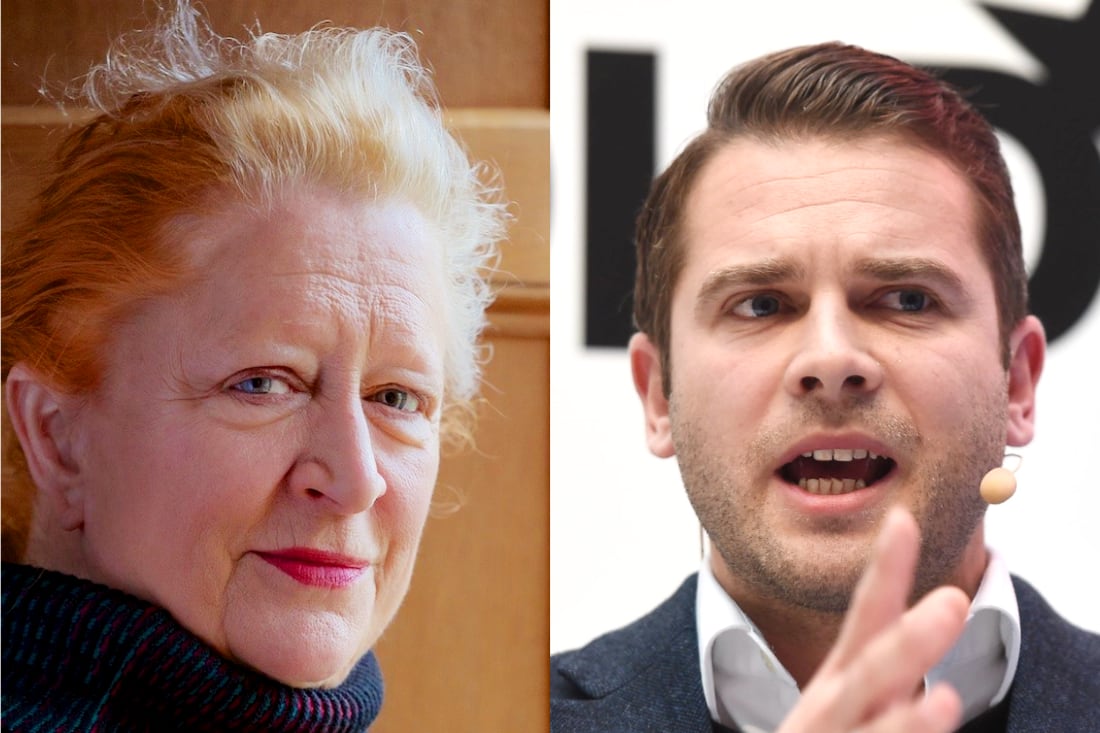 Uncertainty is a fact of life. We may try to calculate what's to come but the future remains ambiguous. The complexity of modern life simply does not allow precise predictions – no matter how much we may crave them, renowned British author Margaret Heffernan says in her most recent book. "Ineradicable uncertainty is now a fact of life", she writes. "In complex environments, efficiency is a hazard not a help; being robust is the better, safer option."
In conversation with WeWork's Niki Kolev, Margaret Heffernan elaborated on these thoughts and applied them to business and the economy: How can business leaders better prepare for future crises? Which changes are needed to make society more resilient?
Covid-19: The End of Capitalism?
Isabell Welpe, Chair for Strategy and Organization at the Technische Universität München, and Albert Wenger, Managing Partner at Union Square Ventures, had a fascinating discussion about the state of the globalized economy. What can Covid-19 teach us about capitalism and its limits? How badly will the pandemic hit the economy, what can be done to limit the damage? What chances for a better future does the current crisis hold?
In conversation with Sebastian Matthes, Deputy Editor-in-Chief of Handelsblatt, Lakestar founder Klaus Hommels and Merck CEO Stefan Oschmann took a close look at Europe's digital economy – and where the continent is heading due to the coronavirus crisis. How can world-class science lead to world class companies? What are Europe's competitive strengths, where is the continent's place in a digital economy increasingly dominated by U.S. and Chinese companies? How can investors strengthen the ecosystem and foster a productive cooperation between founders, established companies and governments?
Reflections on Art, Earth and Humanity​
Brian Eno is a pioneer of electronic music and an advocate of humanitarian causes. Born in Britain, he co-founded the band Roxy Music before embarking on a solo career of more than four decades that has included art installations, videos and collaborations with many other artists. Eno is a co-creator of the Long Now Foundation and Advisory Board member of the UCL Institute for Innovation and Public Purpose in London. In conversation with Hans Ulrich Obrist, the Artistic Director of the Serpentine Galleries, Brian Eno explored the role of art and artists in a world facing many challenges, from climate change to the current Covid-19 pandemic.
The third Sync session was devoted to business and politics. Sir Martin Sorrell, Executive Chairman of S4 Capital and longtime CEO of advertising giant WPP, in his DLD Sync conversation with DLD Co-Chairman Yossi Vardi. He predicted the coronavirus crisis will bring higher taxes for companies and the wealthy, called for better cooperation between the U.S. and China, and saw big changes coming to companies that have so far resisted digital transformation.
The Four Horsemen Post-Corona
Revisit our second DLD Sync session with NYU professor and bestselling author Scott Galloway to learn why the Covid-19 pandemic is likely to make powerful companies even more powerful and create entirely new disruptions in existing markets. In his presentation, Galloway predicted that Amazon will become a healthcare provider, Apple may target education as its next market, and media companies could go out of business if they mostly rely on advertising.
Future of Work – What Can History Teach Us About the Impact of Covid-19?
To kick off DLD Sync, we invited Oxford economist
Carl Benedikt Frey
to put the Covid-19 pandemic in a historical context – especially with regards to jobs and the economy. "The bad news is that the virus, today, has the potential to spread much more quickly because we're so interconnected", Frey told us. "The good news is that we have better technology to deal with the disease itself."
Supported By Our Partners