DLD Video
Working Against Predictability
Where do creativity and technology intersect, how do they inspire each other, what can humans learn from machines – and vice versa? These questions lie at the heart of this fascinating conversation between artist Christoph Niemann and AI researcher Iyad Rahwan.
"The biggest fear that you have as an artist is that you're becoming predictable", Niemann notes. What makes him sleep better at night is "knowing that the vocabulary changes because people change", he says. "Basically, society changes" – often driven by technology.
This is something artists and scientists share, Rahwan observers. "You're trying to keep up with something that is constantly moving."
Niemann and Rahwan both love exploring new frontiers. The artist is known for his inventive illustrations that often combine drawings with real-life objects, and he jumps at every opportunity to experiment with new technologies.
"The craziest thing I ever did", Niemann recalls, "is I ran the New York marathon, and I sketched it as I was running it – and live-tweeting it." He also turned drawings from the North Korean border, where photography is not allowed, into a 360-degree, virtual reality-style panoramic image.
Rahwan, meanwhile, is not just known for his pioneering research about human and machine interaction – he's also an accomplished illustrator himself, as his Evil AI Cartoons project shows.
With cartoons or jokes, "you don't know exactly how it's going to land", Rahwan observes. "And I think there's a parallel with the scientific method, where you don't know what the answer is. Because if you did, why would you do the experiment?"
By loading the video you agree to the Privacy Policy of
YouTube
.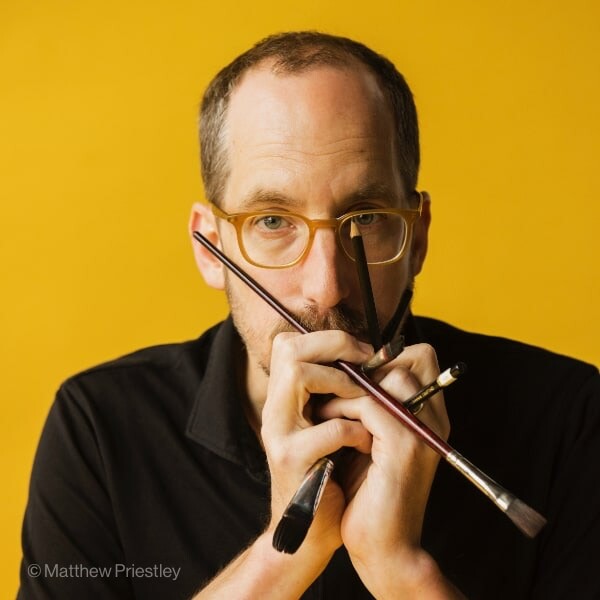 Artist
Christoph Niemann is an artist, author and animator. His work has been shown in numerous museum and gallery exhibitions. Niemann created The New Yorker's first Augmented Reality Cover as well as a hand drawn 360 degree VR animation for the magazine's US Open issue.
Max Planck Institute for Human Development
Iyad Rahwan is a director of the Max Planck Institute for Human Development in Berlin, where he founded and directs the Center for Humans & Machines. At the Massachusetts Institute of Technology (MIT), Rahwan co-created The Moral Machine, which prompted millions of people worldwide to reflect on the ethics of autonomous vehicles.
More DLD Talks
Hate speech and violence against women on the Internet are a global problem that needs urgent attention, as this panel discussion with Natalia Kanem (United Nations Population Fund, UNFPA), Nicole Diekmann (Author &…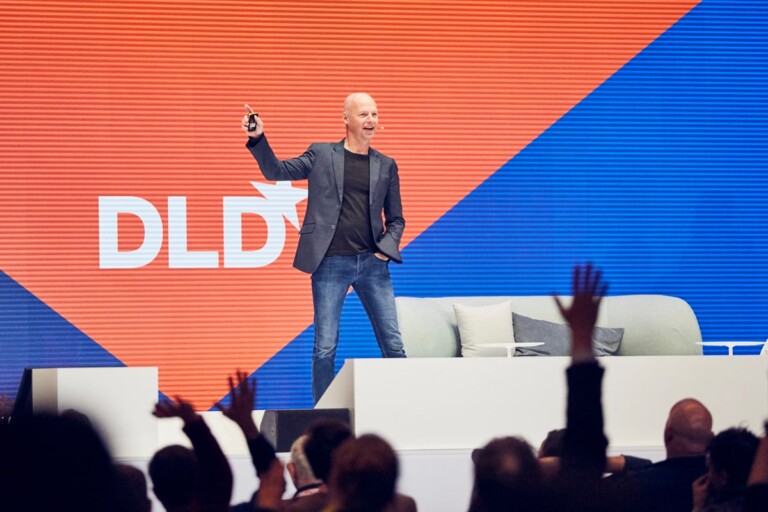 Will air taxis and passenger drones bring the next revolution in mobility? AI pioneer Sebastian Thrun, CEO of Kitty Hawk, believes that autonomous flying vehicles may well be the best way to "free…