DLD Video
Global AI Index 2022
Based on almost 150 indicators, Tortoise Media's Global AI Index is one of the most comprehensive reports on the state of artificial intelligence available. In this DLD Munich presentation, Alexandra Mousavizadeh – Director of the Tortoise Intelligence team – presents key insights from the most recent Global AI Index.
"A multitude of indicators that goes into a mosaic", which is constantly being updated, Mousavizadeh says. "We use a lot of data points because it's very difficult to get to this one thing with just a handful of data points."
Among the indicators are each nation's talent pool, infrastructure, strength of research & development, government strategy and commercialization opportunitites.
The result is a global ranking of 62 nations. Currently in the lead: the United States, followed by China, the U.K. and Canada. At the end of the list are Pakistan, Nigeria, Kenya and Egypt.
The index is used a lot in smaller countries, Mousavizadeh says, "and we monitor closely those that are rising quite quickly or are falling in the ranking".
Positive examples are "countries like Singapore, Israel, Finland, South Korea that consistently keep rising up the ranking of the Global AI Index", and they can serve as role models to others, Mousavizadeh notes.
On the flip side, one of consequences of Russia's invasion of Ukraine is that "talent is moving out of Ukraine to countries such as Serbia, Turkey and Armenia", Mousavizadeh says. "These talent pools are now changing and we're going to see knock-on effects in these countries as well".
More DLD Talks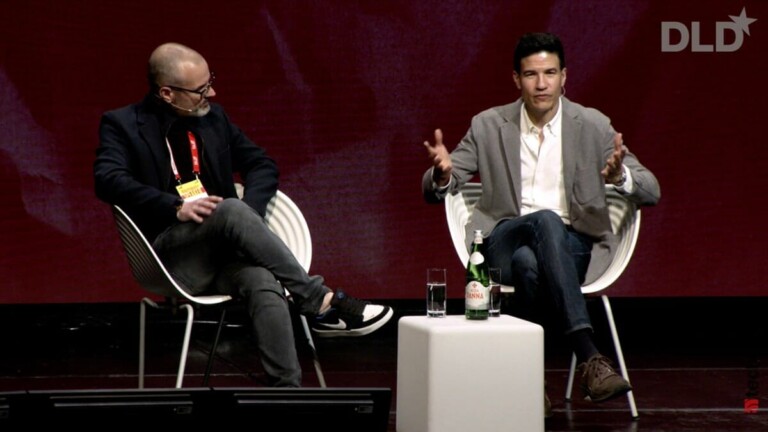 Online gaming has evolved from niche market to the fastest growing segment of the entertainment industry. In this DLD22 session, NYU professor Joost van Dreunen and Robby Yung, CEO of Animoca Brands, explore…
In recent years, Munich has seen an unprecedented accumulation of talent, collaboration and entrepreneurial spirit in a compact and highly successful deep-tech ecosystem. At the epicenter of this ecosystem is the city's unique…