DLD Video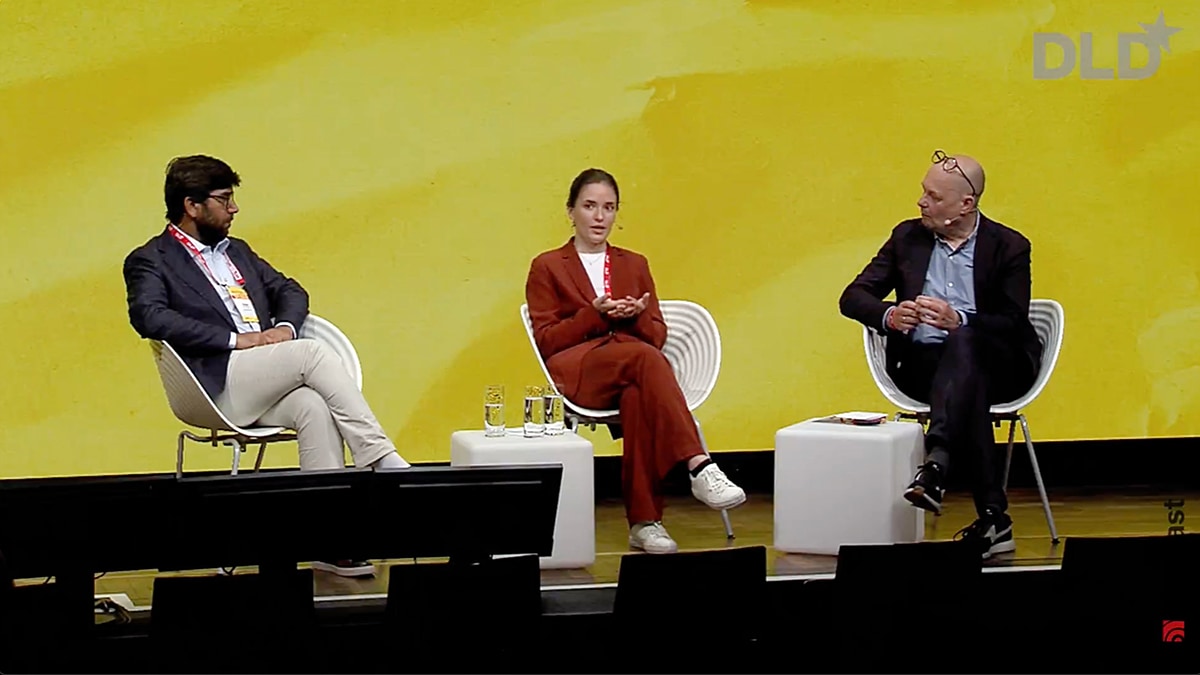 The View From Mosul Eye: How To Teach Citizen Journalism
The Internet and social media have led to a new type of journalism called "citizen journalism". This DLD Munich session brings together two outstanding citizen journalists – Agatha Gorski (Shadows Project) and Omar Mohammed (Mosul Eye) – in conversation with Andrian Kreye, Editor-at-Large at Süddeutsche Zeitung.
Citizen journalists typically publish their work outside of the meainstream and often report on events as they happen. In times of crisis, citizen journalism has become more important than ever. Especially when traditional media cannot always fulfill their role – for example because it's too risky for reporters to travel to a war zone.
For years, historian Omar Mohammed wrote about life under the Islamic State (also known as ISIS or Daesh) as anonymous blogger Mosul Eye.
His motivation was to "expose them and tell the world the truth as it happens, on a daily basis", Mohammed explains. He deliberately chose to write in English, not Arabic, because "I wasn't fighting Daesh inside Mosul" but rather on a global platform: the Internet.
Agatha Gorski explains how she sees the Shadows Project as a way to protect and defend Ukrainian identity while Russia is waging a war on her country.
"Shadows is a cultural community platform that allows Ukrainians to interact with their identity to come together to discuss to mold and to create it", she explains. "It is clear that the war against our history is not only being undertaken by the military. It is an organized and systematic approach and Russian policymaking."
The Internet, and digital media platforms like Instagram, allow citizen journalists to fight back in a peaceful but effective way, Gorski says.
"We are a young generation of people that have grown up in democracy. And we really feel the importance of voicing our opinions and saying that, 'Hey, this is who we are, and this is who we want to be'."
Media, she continues, is very important to the effort "because it's a way to – starting from the bottom – to voice your message to the rest of the world. Despite the fact that your identity is under threat".
By loading the video you agree to the Privacy Policy of
YouTube
.
George Washington University
Omar Mohammed is an historian from Mosul, Iraq, known until recently only as the anonymous blogger "Mosul Eye". Through Mosul Eye, Omar set out to inform the world about life under the Islamic State in his city. He now lives in Europe and hosts the podcast series Mosul and the Islamic State.
Shadows Project
Agatha Gorski is a Ukrainian historian who co-founded the Shadows Project, a Ukrainian cultural organization that focuses on preserving the culture and heritage of Ukraine. With her team she has been working on safeguarding museums and artworks in Ukraine since the beginning of the Russian war against Ukraine.
Süddeutsche Zeitung
Andrian Kreye is Editor-at-Large at Süddeutsche Zeitung. Before he returned to his hometown Munich he was based in New York. As a correspondent in the U.S. he followed digital life's rise from a subculture in the 1980s to becoming a political and social game changer.
More DLD Talks
In this DLD22 session, Ingo Rübe, founder of KILT Protocol, and investor Mark Cachia of Scytale Ventures discuss the promise of blockchain and web3 with moderator Mike Butcher of TechCrunch. Butcher begins with…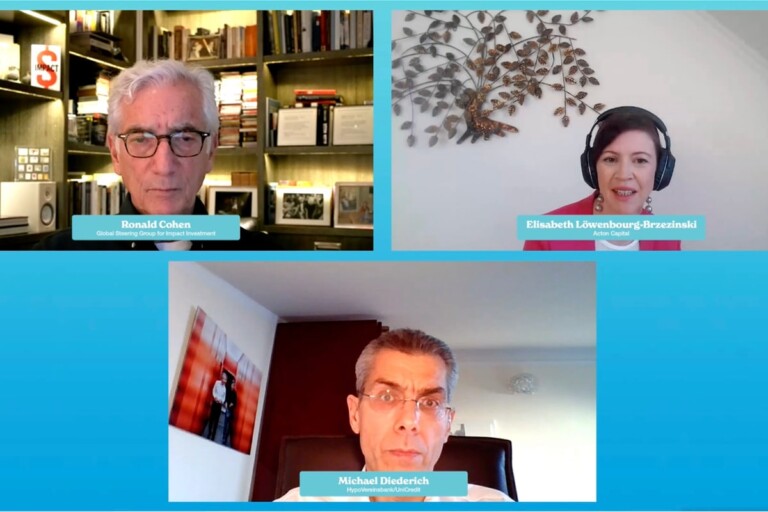 Consumers can create impact by spending their money at businesses they believe in – be it organic produce, ethical fashion or sustainably produced furniture. In financial markets, ESG investing is aiming to have…