Sandrine Dixson-Declève
Club of Rome
Sandrine Dixson-Declève is the Co-President of the Club of Rome and divides her time between lecturing, facilitating change in business and policy models and advisory work. She holds several advisory positions for the European Commission and is also a Senior Associate and faculty member of the Cambridge Institute for Sustainability Leadership. Photo: © Tim Dirven
Full Profile
Videos
The way our economy runs is highly extractive. It goes against the living principles of life on earth – where everything that nature produces becomes the basis for new life. This DLD Munich session, moderated by journalist David Kirkpatrick, asks: How can we turn our extractive economic system into a regenerative economy which actually lives…
Video details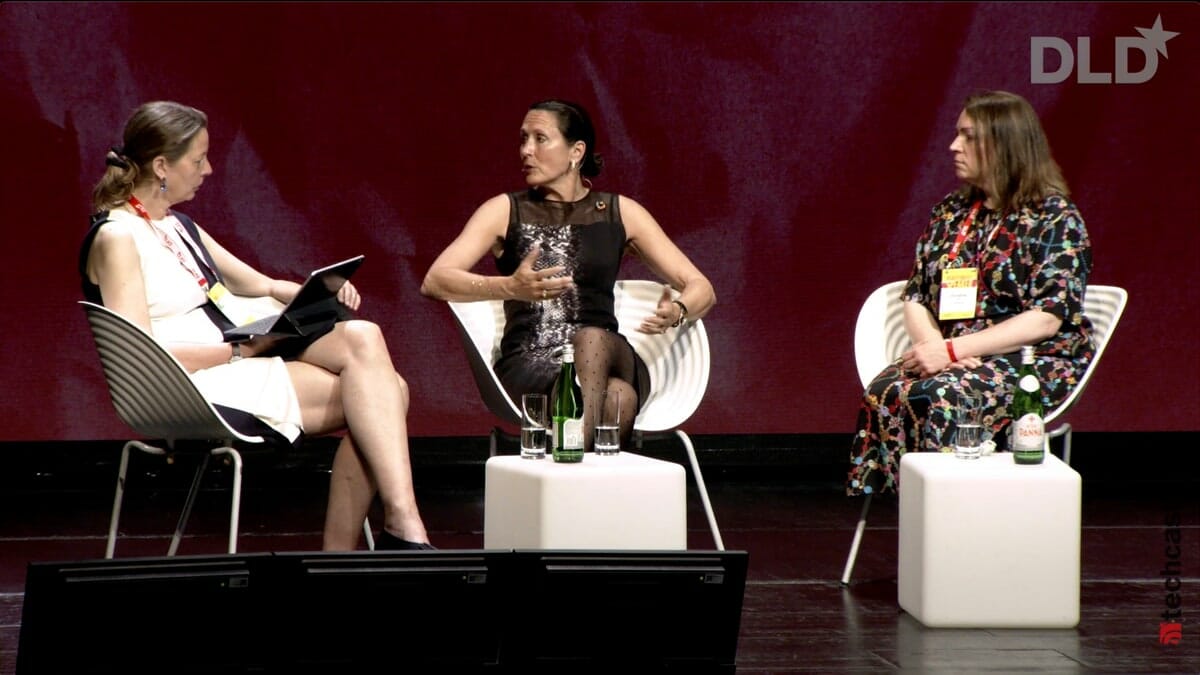 Making air travel more sustainable is the core topic of this DLD Munich session with Sandrine Dixson-Declève (Club of Rome), Christina Foerster (Lufthansa Group) and moderator Felicitas von Peter (Active Philanthropy). Given that global CO2 emissions have almost doubled since 1980, "we can afford one single plane ride per year between Frankfurt and Rome" if…
Video details
Sandrine Dixson-Declève, Co-President of the Club of Rome, makes a remarkable observation in this DLD session. "We are at the risk of collapse", she warns, calling for an urgent reform of the global economy. 50 years ago, her organization published its seminal report The Limits to Growth – now widely perceived as a wake-up call…
Video details
Articles
The best way to reverse greenhouse emissions is to rethink agriculture and food production from the ground up, experts agree – because earth knows how to keep its temperature down. If we let it.
Article details
New technologies make flying and driving more sustainable – offering eco-friendly solutions for growing cities, business commutes and vacations free of flight shame.
Article details
Events
This event explored how AI is reshaping every industry: from mobility to health, from agriculture to media, education, science, and politics.
Event details
Highlights of DLD Munich 2023: Find videos, images and speakers of Europe's leading innovation conference in one place…
Event details