DLD Video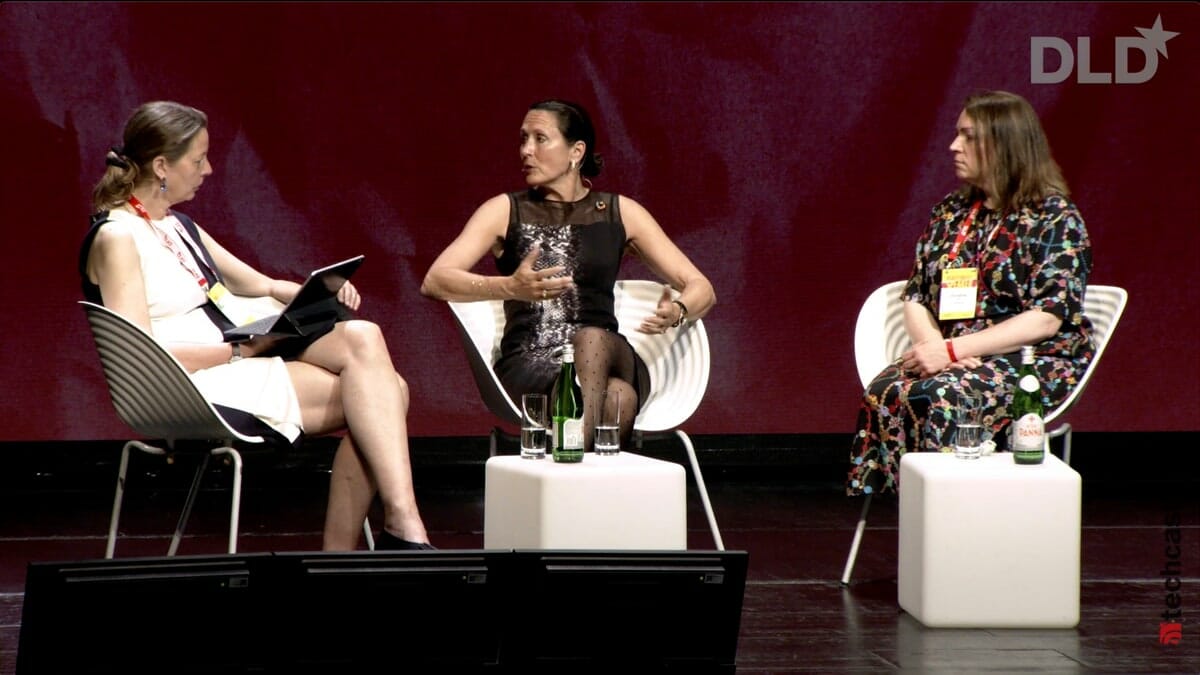 Can the Sky Be Green?
Making air travel more sustainable is the core topic of this DLD Munich session with Sandrine Dixson-Declève (Club of Rome), Christina Foerster (Lufthansa Group) and moderator Felicitas von Peter (Active Philanthropy).
Given that global CO2 emissions have almost doubled since 1980, "we can afford one single plane ride per year between Frankfurt and Rome" if we want to keep global warming below 1.5 degrees Celsius, Felicitas von Peter observes.
But this is assuming that planes keep flying with regular fuel.
Lufthansa has set itself the goal of becoming carbon neutral by 2050. "The technology that we have to even cut emissions by 2030 is sustainable alternative fuels, which extract CO2 from the atmosphere", Christina Foerster – member of the Lufthansa Executive Board – explains.
These kerosene alternatives have powered more than 360,000 flights, according to the International Civil Aviation Organization and Lufthansa sees itself as one of the pioneers in this field.
"We are already the biggest buyer of SAF in Europe", says Foerster, but price and availability are a challenge. "It's still very expensive, which tends to be the case with emerging technologies". And even if Lufthansa bought all sustainable alternative fuels worldwide, "we can fly with this for only one week", Foerster points out.
Still, she expects Lufthansa to use twice as much SAF as regulations require in five years.
Over time, green travel will change mobility – in aviation and beyond. This is why Sandrine Dixscon-Declève suggests another approach: "I think we will have to change our mobility patterns", she says – even if this means fewer trips.
That may not be nice, Dixscon-Declève admits, "because the beauty of travel is a cultural element and the exchange is important. But we do not need to have as many flights as we have in Europe."
Trains could provide a more sustainable alternative, she argues. "We could shift to rail. And we are not investing in rail." She would like to see Lufthansa diversify into a comprehensive mobility company that gives everyone access to the places they want to visit – without harming the planet.
By loading the video you agree to the Privacy Policy of
YouTube
.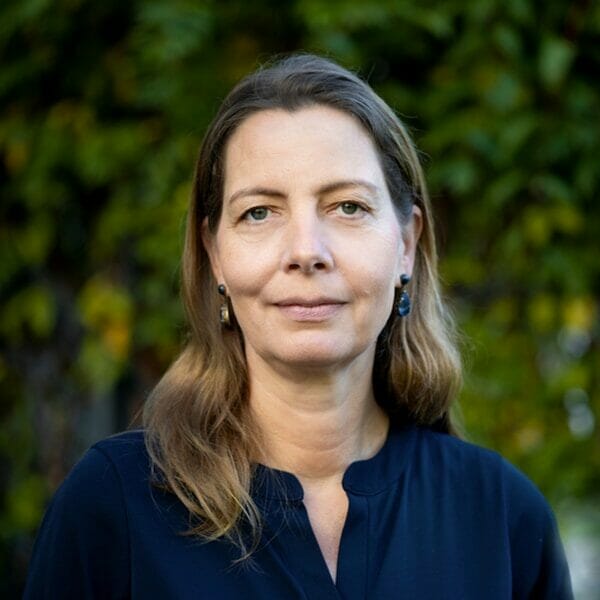 Active Philanthropy
Felicitas von Peter is Founder and Managing Partner of Active Philanthropy, a platform for families and individuals interested in philanthropy around climate and the environment. She has guided hundreds of individuals and families on their journey towards a philanthropic engagement.
Club of Rome
Sandrine Dixson-Declève is the Co-President of the Club of Rome and divides her time between lecturing, facilitating change in business and policy models and advisory work. She holds several advisory positions for the European Commission and is also a Senior Associate and faculty member of the Cambridge Institute for Sustainability Leadership. Photo: © Tim Dirven
Lufthansa Group
As Chief Customer Officer of Deutsche Lufthansa AG, Christina Foerster is responsible for Customer, IT and Corporate Responsibility. After joining Brussels Airlines as Chief Commercial Officer (CCO) in 2016, she took over the position of Chief Executive Officer of the Belgian Lufthansa Group Airline in April 2018, as one of the few women globally to lead an airline.
More DLD Talks
Hunger and malnutrition remain an enormous problem, with one in four people globally facing insecurites about their food supply. "By 2050, we will need two planets to feed our entire population", said Lior…
Two of the biggest names in venture investing come together in this DLD All Stars talk: Ben Horowitz, co-founder of az16, and Atomico's Niklas Zennström discuss what makes startups successful, why the right…