DLD Video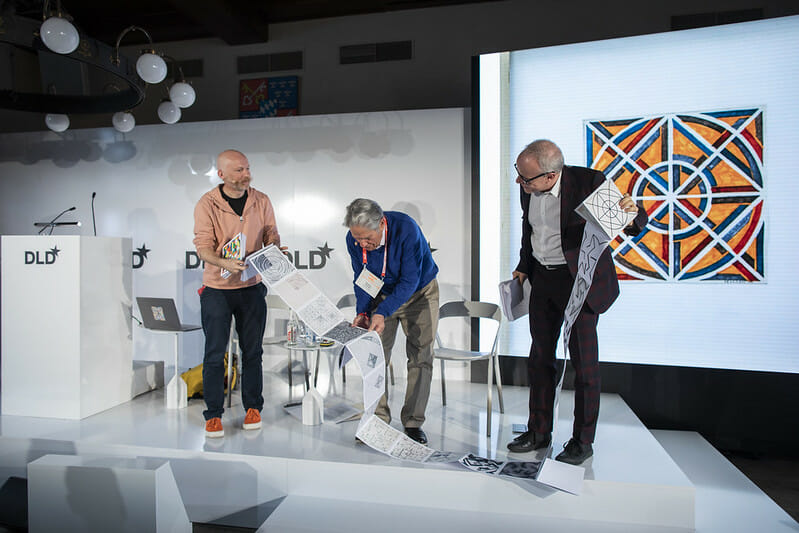 Art + Science = New Visions
Traditionally, the realms of arts and sciences were kept separate from each other. However, increasingly, both artists and scientists are seeing the benefits of breaking down the silos and engaging in an exchange between disciplines.
In this DLD20 conversation led by Swiss curator Hans Ulrich Obrist (Serpentine Galleries), British mathematician Marcus du Sautoy (Oxford University) and Mexican artist Eduardo Terrazas speak about how merging the worlds of art and science can lead to new perspectives. They illustrate their point by demonstrating the power of diagrams to to depict complex ideas among other things.
"I find that very often we're interested in similar structures but have different languages to navigate those structures", Marcus du Sautoy observes. "By bringing those different languages together, it allows us to see new things for both sides."
By loading the video you agree to the Privacy Policy of
YouTube
.
Architect & Artist
Eduardo Terrazas is a Mexican architect by training whose endeavors also include painting, drawing, design, curating and urban and regional planning. For over fifty years, he has worked on an array of disciplines in order to understand and reflect on a changing reality, always proposing alternate methods for inhabiting and being, or additional modes for relating to one another, or new ways of looking.

More DLD Talks
There are many new ways to prevent food waste and electronic waste, as this DLD Circular session shows. Moderated by Fritz Oidtmann (Acton Capital), three entrepreneurs from the U.K. and Germany illustrate how…
Making sure that nobody goes hungry is a huge challenge, and the way we produce and consume food needs to change, as this discussion between Tastewise CEO Alon Chen and Christian Teichmann of…