DLD Video
Free Yourself from Tech
Are we closer to our smartphones than to the people we share our lives with? How can we break our tech addiction without giving up the aspects of digital change that truly empower us? In this DLD All Stars session, Oxford neuroscientist and poet Pireeni Sundaralingam and star designer Olafur Eliasson explore many possibilities to make technology more humane. The conversation was moderated by Serpentine Galleries Artistic Director Hans Ulrich Obrist.
By loading the video you agree to the Privacy Policy of
Vimeo
.
Center for Humane Technology
Educated at Oxford, cognitive scientist Pireeni Sundaralingam has held research posts at the Department of Brain Sciences at MIT and UCLA. She is a Research Analyst at the Center for Humane Technology and a Fellow at the pioneering science-art-and-human perception museum, the Exploratorium.
Studio Olafur Eliasson
Visual artist Olafur Eliasson grew up in Iceland and Denmark. In 1995, he founded Studio Olafur Eliasson in Berlin, which today comprises a team of craftsmen, architects, archivists, researchers, administrators, cooks, art historians, and specialised technicians. Natural phenomena – such as water, light, ice, fog, and reflections – feature prominently in Eliasson's often-large-scale artworks.
More DLD Talks
"Talent is very equally distributed, but opportunities are not", observed Fatoumata Bâ, founder and CEO of social startup studio Janngo. In this lively discussion, moderated by Martin Weiss, Bâ joined Nobel Prize laureate…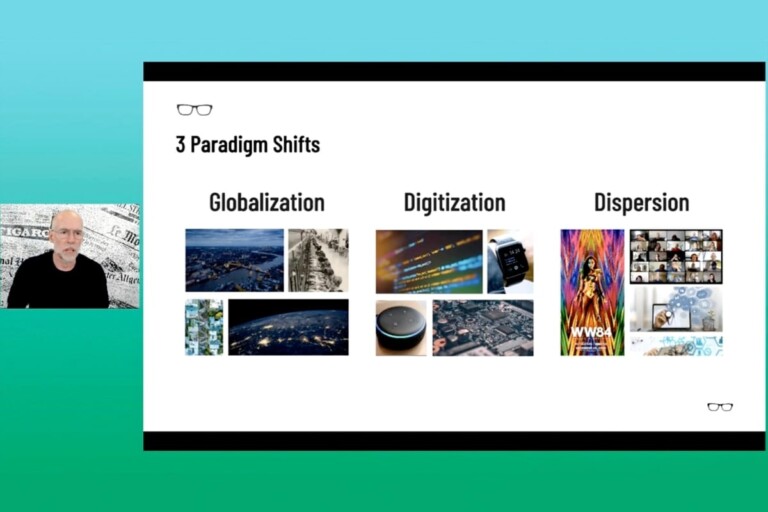 In his trademark rapid-fire fashion, NYU professor Scott Galloway analyzes current trends in technology and business for the year ahead. His predictions include: Apple will buy Peloton, Amazon will move into health insurance,…