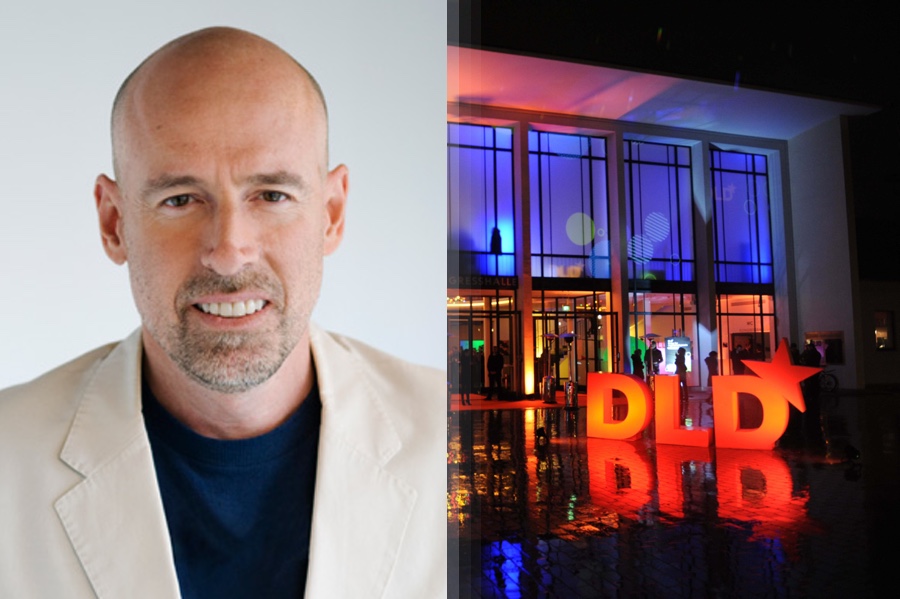 Responsible technology: "A New Era of Leaders Will Take Us There"
Winners in the digital economy benefit from network effects and their own popularity, as user growth tends to attract additional users, fueling further growth. In his bestseller The Four, author and economist Scott Galloway described in detail how Apple, Amazon, Google and Facebook became dominant forces in our lives, in business, and in politics.
At DLD 2019 in Munich, Scott will present fresh insights from his work as a brand strategist and professor of digital marketing at NYU Stern School of Business. We spoke with him ahead of the conference to ask him about the state of affairs in the land of The Four and how technology could benefit more than a handful of increasingly dominant players.
Technology giants are facing much criticism these days. Yet their business keeps growing – why?
Consciously or not, we've become accustomed and groomed to choose convenience over morality. We're disillusioned with big tech, but not enough. If you need information, Google is always just a click away. Amazon Prime will get you every last-minute gift to your doorstep in under 24 hours. Consumers may be outraged over social media but where do they go to express their rage? Facebook and Instagram. And with 2.3 billion monthly active users, advertisers have no choice but to be on Facebook, meaning big tech's business will continue to accelerate.
What alternative do you see?
The guilty party here is us. We need to elect officials who will hold these companies accountable and have the confidence to go after big tech and their boards who – in the majority – lack character and code. Compared to the U.S., Europe has taken leaps towards reigning in big tech, largely because of Margrethe Vestager, the EU's Commissioner for Competition. But there is still a lot of work to do, and it's our job to see it through. Companies need to be a part of the fabric of a society and participate in developing its infrastructure. How are we okay with helipads being built on company headquarters while just 50 feet below dozens of homeless walk the streets begging for food and shelter? There is a clear void between the power and influence of companies like Amazon, Apple, Facebook, and Google, and an acknowledgement of their civic responsibilities.
Which issue deserves more of our attention in 2019?
We need to start having a serious conversation around the adverse effects of technology and social media on our youth. Kids today are physically safer than ever – they drink less, smoke less, and are safer drivers. But they are also less happy, less prepared for adulthood, and are addicted to their online personas. In 2016 depression shot up 20 percent among teen girls and 6 percent among teen boys. Suicide rates have doubled for girls in the last 10 years. It's difficult to put the blame entirely on social media but there needs to be a discussion between the correlation of mental health and the hours spent interacting with peers and watching other people's lives play out over channels like Facebook, Instagram and Snapchat.
Where do you see reasons for optimism that technology really will make the world a better place?
History is riddled with examples of technology and humans working together to improve the common good and to bring real progress to humanity. In the 1960s, some 400,000 British, Canadian, American and German scientists worked together with the technological equivalent of chalk boards and abacuses to put a man on the moon. By comparison, it seems that we've lost the script today. We have the greatest concentration of human, financial, and creative capital – but what are the brightest minds working on? Selling more stuff. However, there are some CEOs – for example Marc Benioff of Salesforce – who display a commitment to herding us into an era of responsible tech. If used properly, technology has the potential to revolutionize issues around identity, health care, and education. We're looking to a new era of leaders to take us there.