The Great Disruption: Scott Galloway on Business in Times of Covid-19
NYU Prof. Scott Galloway explains why the coronavirus pandemic is likely to make tech companies even more powerful and change entire sectors of the economy…
In his bestseller The Four, NYU professor Scott Galloway explained how Amazon, Apple, Facebook and Google came to dominate the digital economy. The coronavirus pandemic is likely to accelerate existing trends, make powerful companies even more powerful and create entirely new disruptions in existing markets, Galloway told the DLD audience during a DLD Sync session on May 5, 2020. You can watch a video recording below, and you may be grateful for the pause button when the slides and charts in Galloway's presentation fly by a little too fast.
"I have 96 slides and 1,200 seconds, so let's light this candle."
Starting with a quote by Russian revolutionary and political theorist Vladimir Lenin, Galloway observed that the coronavirus pandemic did indeed qualify as a time in which a few weeks felt like entire decades because so many seminal events are crammed into very little time.
While entire industries in the U.S. and Europe are collapsing and millions of employees have lost their jobs, the crisis has also boosted business in some sectors, Galloway observed. "We are seeing economies obviously under huge pressure and we've seen some companies benefit from what is this exogenous shock."
Remote work, teaching and telemedicine have created an enormous boom for video-conferencing services, for example. "Zoom is a big winner", Galloway said, but "I would not get near this stock now." Zoom's sudden popularity had already driven the price up too far in his opinion, Galloway explained. ""Zoom is now worth more than the U.S. auto industry. It's a fantastic company. It's just [that] its value has gotten way ahead of itself."
Big And Bigger
Silicon Valley giants stand to benefit from the pandemic as well, given that they are financially strong and can invest in new business opportunities while weaker competitors are forced to cut back, as Galloway pointed out.
"These companies are gathering more and more momentum and strength", he said with regards to Amazon, Apple, Facebook and Google. "We are going to see these stocks skyrocket in 2020 and '21 as they begin to consolidate even more so in their markets which they already dominated."
Amazon is benefitting from a boom in online shopping as well as cloud computing. Through its Amazon Web Services division, the company powers many businesses that are now in high demand: Business messenger Slack, Zoom, Epic Games, and Netflix are all customers of AWS. "My prediction is that in 2025 the most valuable company in the world will be a recently spun-off AWS", Galloway said.
The NYU professor also expects shopping behavior to shift in favor of e-commerce. "We're going to see a massive acceleration in online grocery [sales]", he said. In the U.S. alone, "this will be a transfer of somewhere between 60 and 100 billion dollars."
To keep expanding, Galloway believes, the e-commerce giant from Seattle will begin to offer health insurance, aiming to unlock new business potential in a highly profitable sector of the economy. "Amazon will be the fastest-growing healthcare company in the world", Galloway predicted. "They have the cheap capital and the information to do it. They know your body-mass index, they know if you're healthy or unhealthy."
In the immediate future, Galloway expects Amazon to concentrate on making its business more resistant to potential disruptions from Covid-19, the disease caused by the Sars-CoV-2 coronavirus. "They're going to invest billions of dollars in PPE equipment and hands cleaning, new workers, distancing, additional compensation", Galloway said. "They will be able to offer the world's first vaccinated supply chain that is largely virus-free."
In essence, Galloway explained, Amazon was taking the initiative to expand while many of its competitors are forced to cut back. "They're taking this opportunity to play offense."
Click Here For Education
With schools and universities closed in many countries, the coronavirus lockdown has forced teachers and students to shift to online learning. The concept may not be new – Udacity founder Sebastian Thrun launched his online university at DLD Munich in 2012 – but now may be the moment when education will be forced to become more digital, Galloway argued.
"There's going to be a huge shift to online education", he predicted. "We're going to see several hundred universities open late next year. We're also going to see several hundred universities in the U.S. never open again."
The main driver of change will be funding issues, Galloway thinks, with many universities struggling to find endowments in a recession and keep charging tuition at current levels. Pointing to his own course at NYU, Galloway illustrated that a single session costs his students $100,000. "I'm good at what I do, maybe even great", he quipped. But "I'm not worth $100,000."
The good news for well-known universities is that they can appeal to students from all over the world when they go digital. "The biggest universities in the world are the best brands in the world", Galloway observed. "We're going to see big tech partner with universities. I believe in ten years, a school like MIT will not welcome 3,000 students to its freshman class but 30,000."
Of the Big Four, Galloway sees Apple as the most likely partner in this industry. "I believe the opportunity for them is the other most disruptable business in the world [besides healthcare], and that is my business: education."
Media: Struggling for Survival
Even before the coronavirus pandemic Google and Facebook resembled massive magnets for advertising money. In the U.S. they currently control 61 percent of the digital advertising market, according eMarketer. "I believe that is going to 71 or 72 percent", Galloway said. "We're seeing an escalation in the decline of traditional media."
Online news outlets that largely rely on advertising are particularly vulnerable in the economic downturn, he explained, predicting that companies like Vice or Buzzfeed may go bankrupt. "We're seeing online media companies on ventilators. A dramatic, dramatic decline in revenues."
Print publishers that don't have a healthy balance of subscription and advertising revenues may face similar issues, Galloway believes, as companies reevaluate their marketing strategies during lean times. "We're going to see companies totally abandon print media, test that abandonment, and they're going to decide that they don't miss it that much."
Hope, Healing, Happiness
To better manage the Covid-19 pandemic, the U.S. should create a Corona Corps, Galloway suggested, which would give young Americans a chance to help others and support society while their college education is disrupted. Pointing to the U.S. Peace Corps, which was established in 1961 by President John F. Kennedy, Galloway argued that this would give next-generation leaders an opportunity to "develop greatness in the agency of others and serving something bigger than themselves."
Economic help should best be directed towards consumers, not businesses, Galloway believes. "We should be protecting people, not jobs", he said. "If we want to restore demand we should put money in the hands of people, not in the hands of small-business owners who are some of the wealthiest people in the U.S."
Galloway rounded off the Q&A session by addressing the issue of finding hope for happiness at a time when the crisis may often seem overwhelming. "Take a hard, open and honest analysis of your relationships", Galloway said, explaining that feeling valued and respected by family members, friends and colleagues was a key factor to human happiness – a subject he explored in detail in his most recent book, The Algebra of Happiness.
"This is an incredible opportunity for what I would call repair and restore", Galloway said. "There are a lot of people suffering. Do you have a dysfunctional relationship with your parents? Are you not as close with your siblings as you'd like to be? Have you lost touch with friends because of a lack of effort? Decades of repair can happen in weeks here. This is an extraordinary opportunity to reach out and be the person that your kids think you are, and that your parents hoped you had been."
More DLD Sync

In this DLD Sync webinar, renowned Oxford economist Ian Goldin analyzes the Covid-19 pandemic in the context of globalization, sustainability and social justice. "We need to do things differently", he argues. "It's business…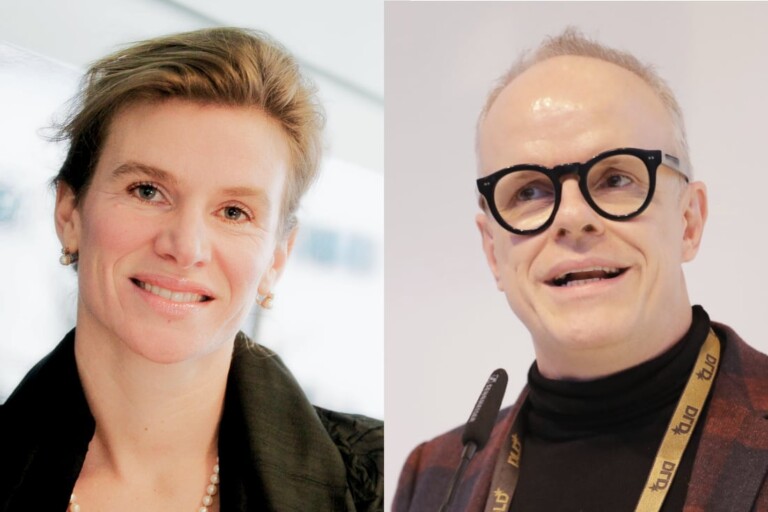 The corona crisis has shown the importance of government as a guardian, protecting and supporting their citizens. What will happen when the pandemic is under control? Will Western capitalism return to its previous…