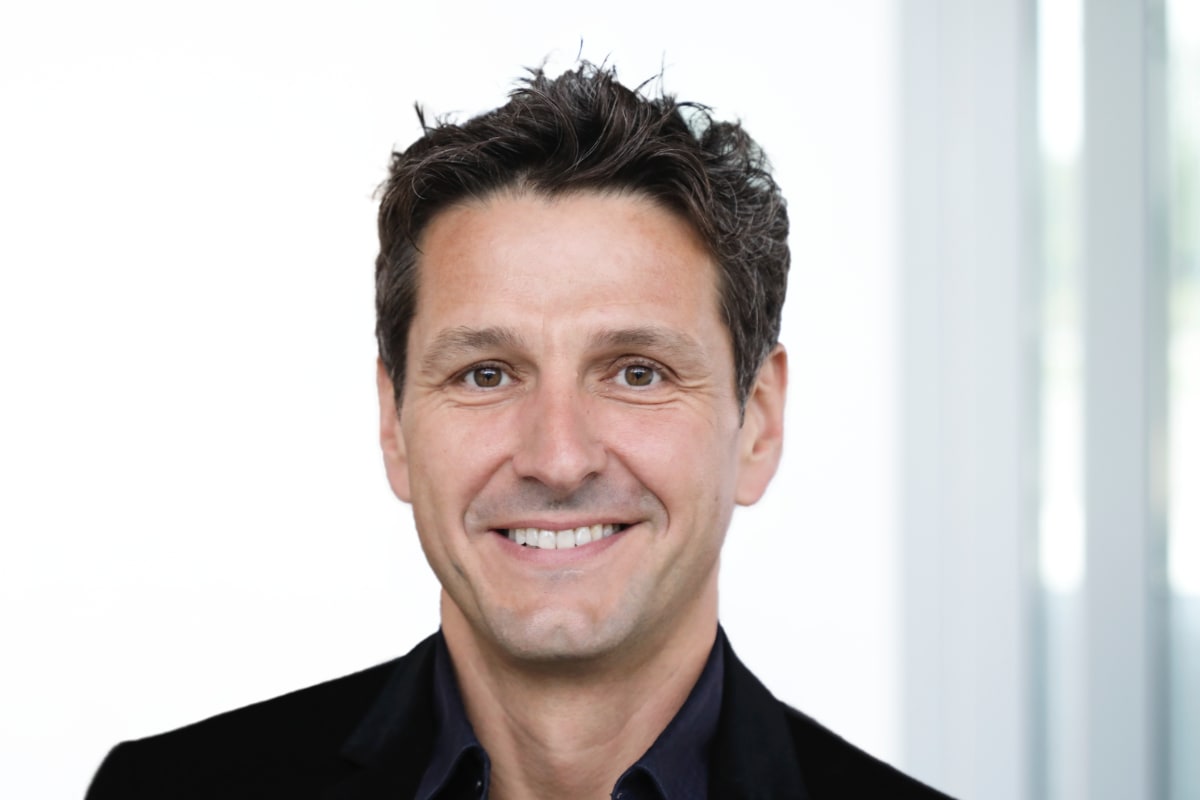 Image courtesy of Infineon
"Semiconductors Are At the Heart of Renewable Power Generation"
Local chip production, innovation and green energy: Infineon top executive Andreas Urschitz explains the crucial role that semiconductors play in making Europe more resilient and competitive.
Few products have become as essential to the economy as computer chips. As cars become computers on wheels, and vacuum cleaners, toasters and toothbrushes all go online, entire production lines can quickly come to a standstill if crucial semiconductors are missing.
In many countries, supply-chain problems in the chip industry have had massive ripple effects throughout the economy during the coronavirus pandemic. In Europe, this has prompted the EU Commission to announce the EU Chips Act, intended to "develop a thriving semiconductor ecosystem and resilient supply chain".
With its revenue exceeding 14 billion euros in 2022, Infineon AG is Europe's largest chip manufacturer. Ahead of DLD Munich 2023, we asked Andreas Urschitz, the company's Chief Marketing Officer, about the strategic importance of semiconductor production in Europe, the industry's sustainability efforts and how long processors can keep getting smaller and faster.
Chip shortages have illustrated how essential semiconductors are in many industries. Is it time to bring production back to Europe?
There is a high, structural demand for semiconductors as they are key to solving the two defining challenges of our time: decarbonization and digitalization. Semiconductors are at the heart of renewable power generation, they are shaping electromobility, and they are indispensable for automated factories, energy-efficient data centers, smart cities, and smart homes.
With more than 200 speakers, DLD Munich 2023 was an enormously inspiring event, coving topics from AI and robotics to leadership, investing, politics, society and sustainable farming. Please visit our dedicated DLD23 page to see highlights and videos sorted by topic.
This underlines the value of regional semiconductor manufacturing. Building further production capacities in Europe is an important step to achieve greater diversification of the semiconductor value chain and avoid regional dependencies. Infineon already has major production sites in Germany and Austria, and we are planning to expand them further.
Semiconductors require rare metals and other scare resources. What does Infineon do to make its chip production more sustainable?
For years now, we have been focusing on resource conservation and CO2 avoidance, especially in our manufacturing. Today, we use resources in our production processes in a much more efficient way than the global average in the semiconductor industry.
We all need to contribute to make the Paris Climate Goals a reality. Our products and solutions are key enablers of decarbonization. Over the course of their usage, they help to save 97 million tons of CO2 – more than 33 times of the CO2 emissions generated during their production. And we are committed to further improving this ratio.
We have set ourselves the goal to become CO2-neutral by 2030, already making good progress on our way there. Our sites in Europe and the US are already running on green energy, and we are committed to also making the switch at our other sites as soon as possible.
Where is innovation in semiconductors coming from, now that "smaller, smaller, smaller" is reaching physical limits?
The size of the node is only one of the many areas in the semiconductor ecosystem where innovation occurs. Innovation is happening across our entire value chain, with decarbonization being a real innovation booster.
In power semiconductors, it is all about converting energy as efficiently as possible. A major area of innovation here is the semiconductor material used. Silicon used to be the standard here. But now, new materials like silicon carbide and gallium nitride are entering the stage. They offer great potential to increase energy efficiency across a broad range of applications, including solar and wind power, electromobility, data centers and many others. Both materials will play a critical role in helping us make progress toward the net-zero economy.
Another major area of innovation is the combination of semiconductors and software into applications. The interaction of hardware and software offers great potential to further optimize energy efficiency, performance, and safety on system level.
In the world beyond now, will there still be products without embedded technology?
Already today, digitalization affects almost every part of our lives. The Internet of Things is spreading rapidly, creating entirely new opportunities for consumer and industrial applications.
Simply put: the world of tomorrow will be smarter. Smart assistants will take over selected tasks, simplifying the everyday life. Smart machines equipped with predictive maintenance functionalities will notify their operator when a part needs to be exchanged. And smart cars will drive autonomously, providing the driver with greater comfort and improving safety on the road. All these functionalities are enabled by sensors, microcontrollers, power semiconductors, connectivity and security solutions, bundled with the right software.
This development has gained a lot of momentum in the past years. And I am convinced that it will further accelerate. Digital technologies are making our lives easier and safer, and they are also essential in the transformation to a sustainable society and industry.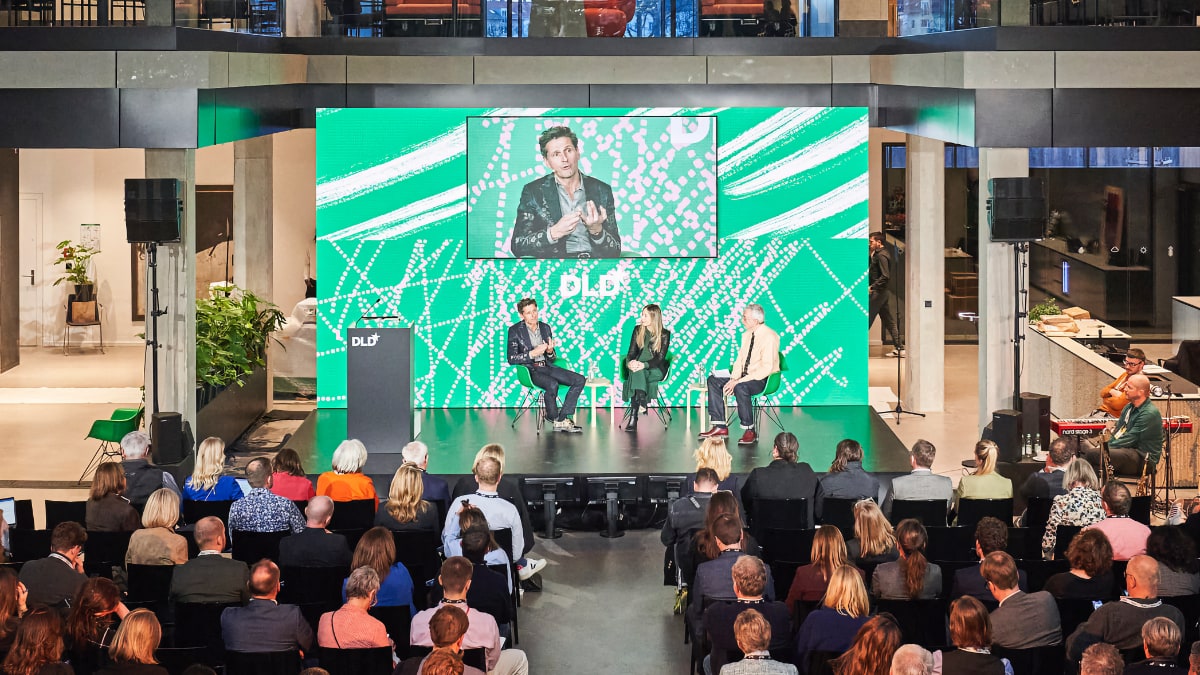 A Climate-Neutral World
Watch the DLD23 panel discussion with Andreas Urschitz, Anne Kawalerski and David Kirkpatrick
Watch
Discover DLD23

Author and researcher Karen Bakker explores how technology helps us understand the way animals and plants communicate – and why that's vital to human life on Earth as well.
DLD23 Speaker Ramesh Srinivasan explains how technology can bring us together and help create a better, more inclusive and sustainable tomorrow.