DLD20 Preview: Speakers & Topics
Artificial intelligence, quantum computing, art, creativity, leadership and much, much more. Here's what to expect at DLD Munich from January 18-20, 2020…
Update: Please visit our DLD Munich 2020 page to read about conference highlights and watch select videos of DLD20 talks.
Prepare for three days of inspiring talks and valuable networking when you attend DLD20 in Munich. From January 18–20, 2020, we'll have speakers exploring cutting-edge technologies like brain mapping, bio-engineering and quantum computing, but also the most pressing topics of today – such as cyber security, artificial intelligence, and digital democracy. We're mixing in plenty of culture and creativity as well, because DLD strives to connect the unexpected. Here's an early preview of speakers and topics. Come back frequently to check for updates. Attendance, as always, is by invitation only. But you can apply for a ticket here, and our team will promptly review your application. We're also offering 50 complimentary tickets to young innovators through our 50 For Future initiative.
Messaging the Art World
Billions of smartphones and trillions of images are generating gazillions of clicks. Snapchat co-founder Evan Spiegel, artist Alex Israel and the Serpentine Galleries' Hans-Ulrich Obrist take an unfiltered look at design, photography and branding in the digital age.
Evan Spiegel
CEO and Co-Founder Snap Inc.
Alex Israel
Artist

Hans Ulrich Obrist
Artistic Director, Serpentine Galleries

Man vs. Machine
Chess grandmaster Garry Kasparov was one of the first humans to test the limits of machine intelligence when he played against IBM's Deep Blue in 1997 – and lost. But what did that really say about the power of algorithms and their ability to outsmart the human mind? At DLD Munich, Garry Kasparov give you his view of the capabilities of AI. Together with Avast CTO Michal Pěchouček​, he will also discuss the role AI can play in the defense against cyber criminals.
Garry Kasparov
Chess grandmaster, Security Ambassador
Michal Pěchouček
CTO, Avast
As the new President of the EU Commission, Ursula von der Leyen has made it her goal to keep the continent both economically competitive and socially responsible. "Europe is not just a treasure we inherit", she declared in a statement shortly after taking office. "Europe is a promise. Europe is future. Europe is something that we all have to build – brick by brick, day by day." We are honored to welcome Ms. von der Leyen as a speaker to DLD20.
The Ethics of Technology
Who's controlling the algorithms that power the modern world? And whom do we hold responsible when things go wrong? Tristan Harris worked as a design ethicist for Google before he co-founded the Center For Humane Technology. "Harris is the closest thing Silicon Valley has to a conscience", The Atlantic wrote in a profile about him. Roger McNamee, an early investor in Facebook, became disillusioned with the social network after the 2016 Presidential elections in the U.S. In 2019, his book Zucked: Waking Up To the Facebook Catastrophe became an international bestseller.
Tristan Harris
Co-Founder, Center for Humane Technology
Roger McNamee
Founding Partner, Elevation Partners
Giving Nature An Upgrade
Genetic engineering makes it possible to edit human DNA and try to program the code of life to our liking – but should we? Jamie Metzl and Jodi Halpern will address technical and ethical aspects of bio-engineering. Dr. Divya Chander takes a look at new opportunities in neuroscience thanks to "brain mapping" with the help of AR and VR.
Dr. Divya Chander
Chair, Neuroscience, Singularity University
Jamie Metzl
Author of Hacking Darwin

Jodi Halpern
Professor of Bioethics and Medical Humanities, UC Berkeley

Digital Health
Technology promises vast improvements to the quality of healthcare. Managing patient data both efficiently and safely is a crucial task on the agenda of Germany's federal government. Munich's Brainlab shows how digital imaging can help surgeons perform minimally invasive procedures with much higher accuracy.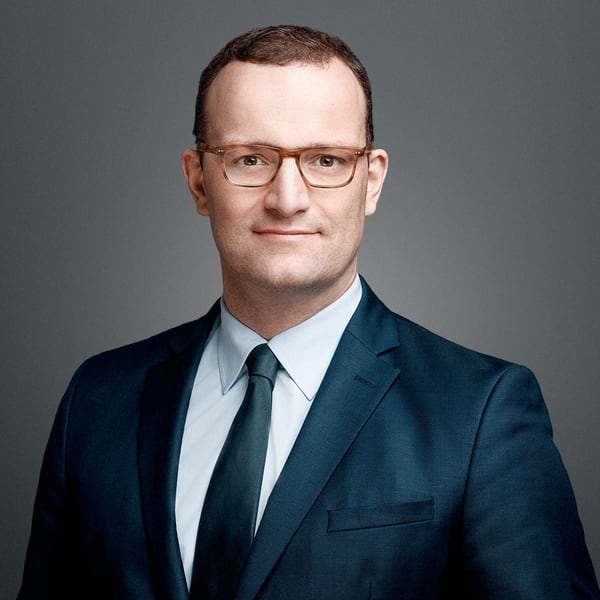 Jens Spahn
Minister of Health, Federal Republic of Germany
Stefan Vilsmeier
President & CEO, Brainlab
Work It Out
There's a new dynamic in the office. Good leaders try to keep hierarchies flat and employees engaged with their peers – because social cohesion is a key driver of success in today's business environment.
Esther Perel
Relationship coach and host of the How's Work podcast
Jim Snabe
Chairman, Siemens AG

Margaret Heffernan
Author

For his creation of Grameen Bank, Professor Mohammad Yunus was awarded the Nobel Peace Prize in 2006. Born in a village in Bangladesh, Prof. Yunus started the "bank for the poor" in 1983 to give out micro-loans to people who had little chance of receiving credit from traditional banks. Today, Grameen Bank has almost 2,600 branches in Bangladesh and counts more than nine million members – most of them women. We're honored to welcome Prof. Yunus as a speaker to DLD20.
Computing Gets A Reboot
Doing math by controlling sub-atomic particles is tricky, but quantum computing promises to revolutionize the entire field of computer science, yet again. Blockchain technology, meanwhile, could bring us the first Internet Computer with the help of decentralized cloud computing.
Gabi Dreo Rodosekel
Executive Director, CODE Research Institute
Alex van Someren
Partner, Amadeus Capital

Dominic Williams
Founder & Chief Scientist, DFINITY

Lofty ambitions: Will air taxis be the next revolution in transportation? A number of startups worldwide are rushing to develop e-powered vehicles that can take off and land like a helicopter but operate more like a drone. Kitty Hawk CEO Sebastian Thrun, a pioneer of autonomous driving, sees air taxis and passenger drones as a way to "free the world from traffic, once and forever." Read our interview with him.
A Green New Deal
Ecosia founder Christian Kroll has created a search engine that uses ad revenues to plant trees. Renowned author and economist Jeremy Rifkin will explain why he believes that "the fossil fuel civilization is collapsing." Award-winning photographer Christopher Copeland has led expeditions across the Arctic to explore the consequences of climate change.
Sebastian Copeland
Photographer

Jeremy Rifkin
President, Foundation on Economic Trends
Christian Kroll
Founder, Ecosia
Face to Face
In the run-up to the U.S. Presidential election, the world will look at social media again to detect signs of voter manipulation through misinformation and bot networks. Facebook's Nick Clegg and renowned journalist Tanit Koch will discuss better ways to prevent such abuse.
Tanit Koch
Managing Director, n-tv
Nick Clegg
Vice President of Global Affairs and Communications, Facebook
Space Watch
Imagine floating among the stars and seeing Earth from above: Astronaut Catherine Coleman lived the dream and will be at DLD20 to tell you all about it. But even space can run out of space. Currently, some 5,000 satellites are orbiting the Earth, observing our planet, collecting weather data and giving us guidance via GPS tracking, for example. Thousands of additional satellites are scheduled for launch over the coming years – which means the risk of debris (a.k.a. "space junk") causing accidents is increasing. What's the best way to clean up before something serious happens?
Catherine "Cady" Coleman
Astronaut

Moriba Jah
Associate Professor, University of Texas

Harriet Brettle
Business Analyst, Astroscale

What Are
You

Adding?

Are you a student, creative, scientist, thinker or maker and 30 years old or younger? We want to hear from you! What are your thoughts about face recognition, e-mobility, genetic engineering climate change or other issues that will profoundly affect your life in the future? Tells us which ideas you have and why you would like to attend DLD20. We are offering 50 complimentary tickets to next-generation innovators who are thinking beyond the obvious. Please note: Applications have ended for this competition. Thank you for all your submissions!
Exponential Technologies and Sustainable Investing
Any groundbreaking invention starts small and needs money to prosper and conquer the world. Ideally, the outcome is not just a healthy return for investors but a brighter future for all of us.
Gunnar Lovelace
Co-Founder & CEO, Good Money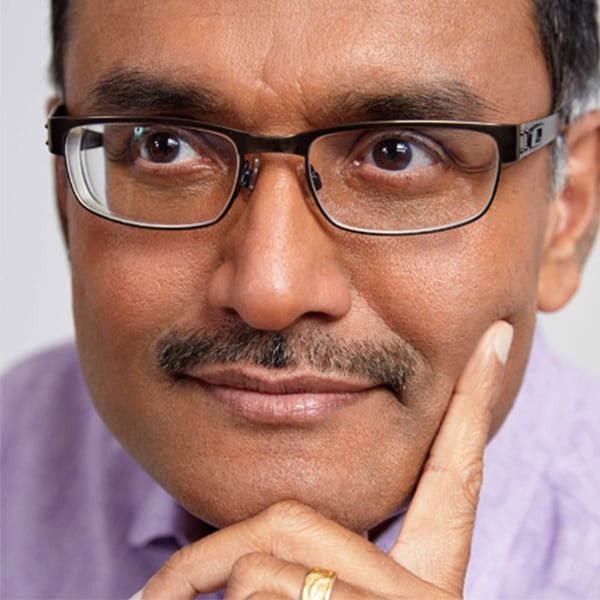 Deep Nishar
Senior Managing Partner, SoftBank Vision Fund

Yaron Valler
General Partner, Target Global

And Much More …
We're also welcoming Roshni Mahtani, CEO of theAsianparent; Iceland's former President Ólafur Ragnar Grímsson, Chairman of the Arctic Circle; and the founder of AboutYou, one Europe's fastest growing fashion e-tailers.
Roshni Mahtani
CEO, theAsianparent
Ólafur Ragnar Grímsson
Chairmain, Arctic Circle

Tarek Müller
Founder & Managing Director, AboutYou

You can find the complete list of speakers and topics on our conference page, which also has a detailed program overview.