DLD Video
Urbanism Reloaded: Empowering the Countryside
When mobility is changing, cities are changing. Architect Rem Koolhaas – founder of OMA (Office for Metropolitan Architecture) – is known as a visionary, always ahead of his times.
In this DLD All Stars talk, Koolhaas expands upon the ideas presented in his Guggenheim exhibition "Countryside. The Future". While Koolhaas may be best known as an urbanist who has transformed the skylines of cities around the globe, here he explains why – and how – rural areas could soon see a renaissance.
By loading the video you agree to the Privacy Policy of
Vimeo
.
OMA
Renowned architect and urbanist Rem Koolhaas co-founded OMA in 1979 with several partners. He directed the 2014 Venice Architecture Biennale, is a professor at Harvard University, and curated Countryside: The Future (2020), an exhibition about the non-urban areas around the globe, that opened in 2020 at the Guggenheim Museum in New York.
More DLD Talks
The Covid-19 pandemic has shown both the benefits of science as well as the need to explain its benefits better, as Ann-Kristin Achleitner (University of Munich) and Robbert Dijkgraaf (Institute of Advanced Study)…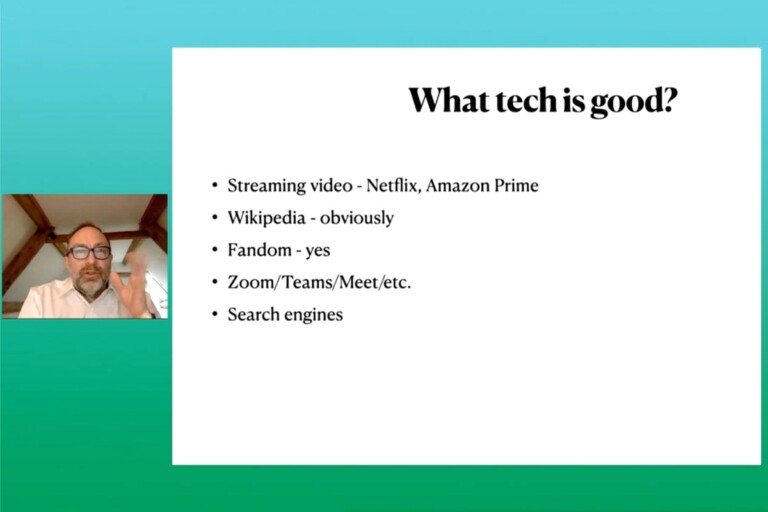 In his DLD All Stars presentation, Wikipedia founder Jimmy Wales analyzes the current technology landscape and explains what separates "good tech" from "bad tech" – regarding its influence on society. He takes a…