DLD Video
Digital Health: Technology's Next Frontiers
This DLD Summer panel discussion takes a deep dive into the converging worlds of health, medicine and technology.
Merck Group CTO Laura Matz and Brainlab founder Stefan Vilsmeier provide expert opinions on the most exciting and promising new areas where technology can aid human health.
In conversation with Techonomy founder David Kirkpatrick, they also discuss privacy, regulation, and access to data – for example to speed up drug discovery with the help of artificial intelligence.
By loading the video you agree to the Privacy Policy of
Vimeo
.
Merck Group
Dr. Laura Matz is the Chief Science and Technology Officer for Merck, driving innovation and digitalization in Merck across the three business sectors of Life Sciences, Healthcare and Electronics. She has 20 years of experience in semiconductor manufacturing and a decade of experience running semiconductor materials businesses.
Brainlab
Stefan Vilsmeier is the founder, president and CEO of Brainlab. Since its founding in 1989, Brainlab has evolved into an international leader in medical technology with over 1,400 employees in 18 offices around the globe. The company leverages 3D computer imaging to facilitate precision surgery.
More DLD Talks
All around the globe, major shifts are happening in society, politics and technology. In this DLD20 talk with Hannes Ametsreiter (Vodafone Germany) and Andrew McAfee (MIT Sloan), moderator Amy Wilkinson (Ingenuity) got the…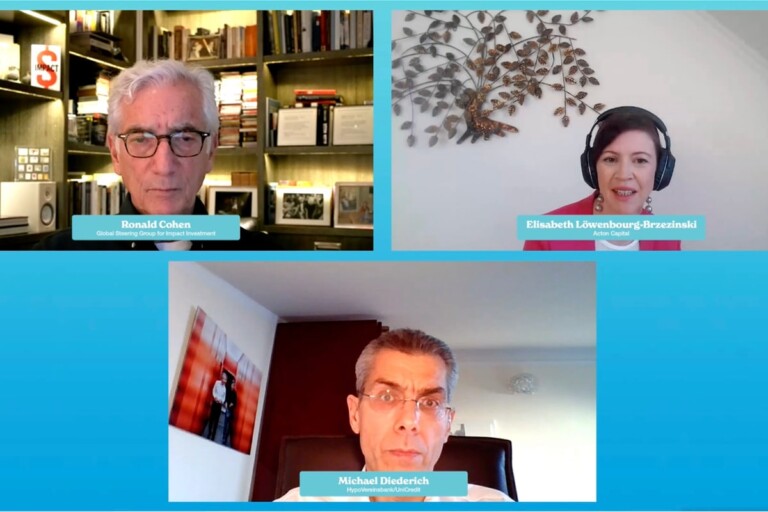 Consumers can create impact by spending their money at businesses they believe in – be it organic produce, ethical fashion or sustainably produced furniture. In financial markets, ESG investing is aiming to have…