DLD Video
On the Path To Net Zero
Transforming the global economy to become carbon neutral requires systemic change. This can only be achieved when all stakeholders in an economy work on the same goals, as this panel discussion with Cristiana Falcone (JMCMRJ Sorrell Foundation), Michael Diederich (HypoVereinsbank) and Peter Körte (Siemens) makes clear.
"I look at decarbonization and digitalization as two mutually reinforcing trends", Körte says. His reasoning? Digital technologies can bring more transparency to products and processes, but also allow companies like Siemens to become more efficient and use fewer resources.
For financial institutions like HypoVereinsbank, the issue has "at least two components", Michael Diederich points out.
On the one hand, there are the company's own efforts to become carbon neutral; on the other, it tries to speed up the economy's transition by investing in a greener economy. In this sense, he says, banks can transform society and help other companies "to make their carbon footprint leaner".
By loading the video you agree to the Privacy Policy of
YouTube
.
Siemens
As Chief Technology Officer & Chief Strategy Officer of Siemens AG, Peter Körte is responsible for the development of corporate strategy as well as the digitization and establishment of the industrial Internet of Things (IoT). He reports directly to the CEO.
JMCMRJ Sorrell Foundation
Cristiana Falcone has over 20 years of experience designing and implementing digital transformation, partnership and business development strategies working directly with the leadership at global corporations (SONY, Shell, Revlon), international governmental organizations (ILO, IFAD, FAO, UNDCCP, IADB) and the media industry.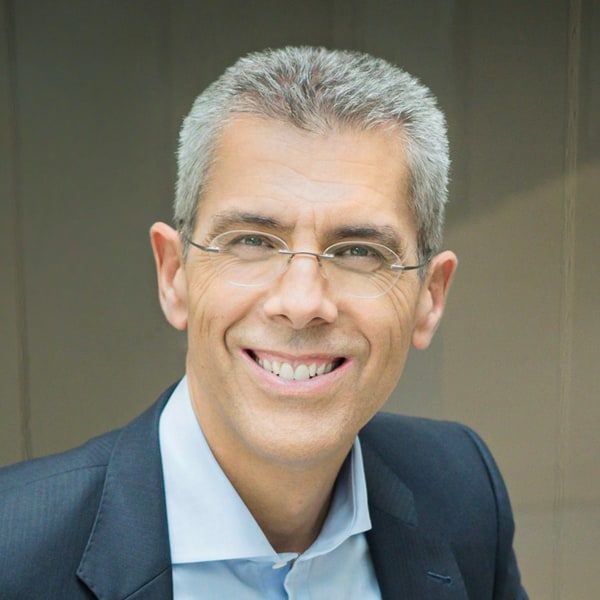 HypoVereinsbank
Michael Diederich is Spokesman of the Management Board of HypoVereinsbank – UniCredit Bank AG as well as CEO Germany and member of the Executive Management Committee of UniCredit since January 2018. Diederich holds a doctorate in business administration and an auditor's degree. He can look back on many years of experience in various management positions in the financial sector.
More DLD Talks
In an era of digital transformation, how can leaders manage a team, or an organization, successfully? In this DLD20 discussion moderated by WIRED UK editor Greg Williams, Deutsche Telekom board member Claudia Nemat,…
"We have decided to look not at barriers but enablers – we want to be positive here", moderator Cristiana Falcone says at the outset of this DLD Summer session about the circular economy.…