Random International
Art Group
Led by founders Hannes Koch and Florian Ortkrass, Random International is a post-digital art group exploring the impact of technological development on the human condition. The group works across an array of media including sculpture, light, kinetics, video, print, and sound.
Full Profile
Videos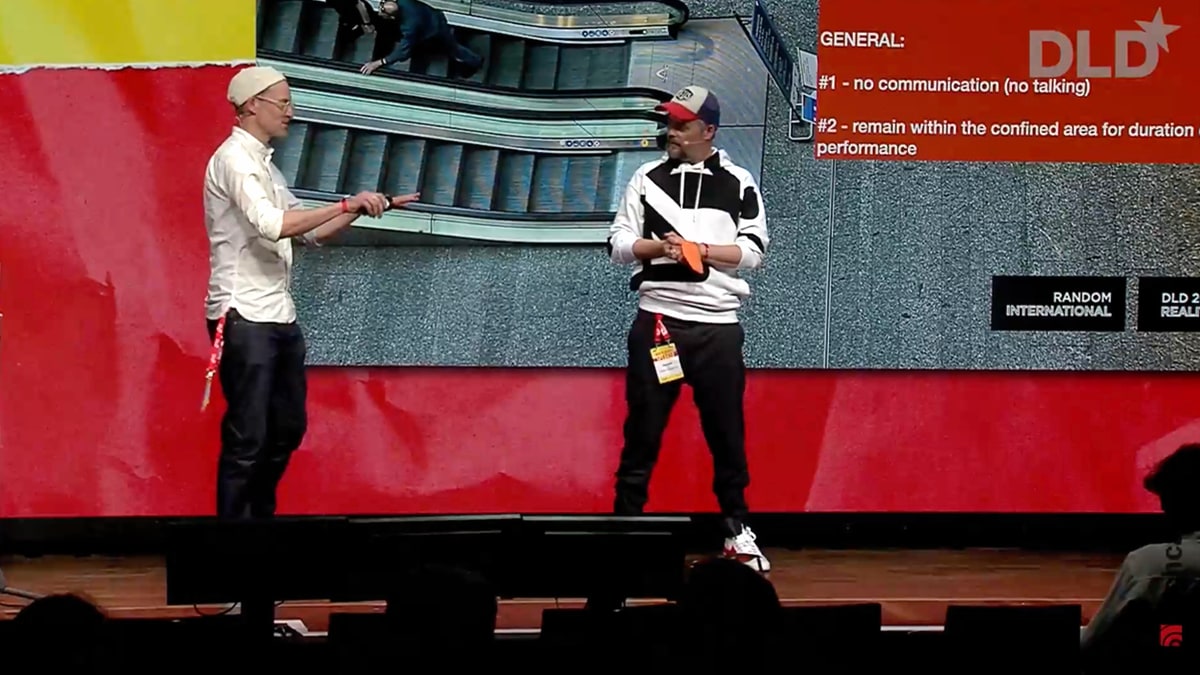 Artist duo Random International illustrates how humans are influenced by living with machines – and then decides to create a human algorithm, with the help of DLD attendees. "We want you to experience how it is to be a computer", Hannes Koch, one of the group's founders, explains. For the roughly 40 participants, that means:…
Video details
Articles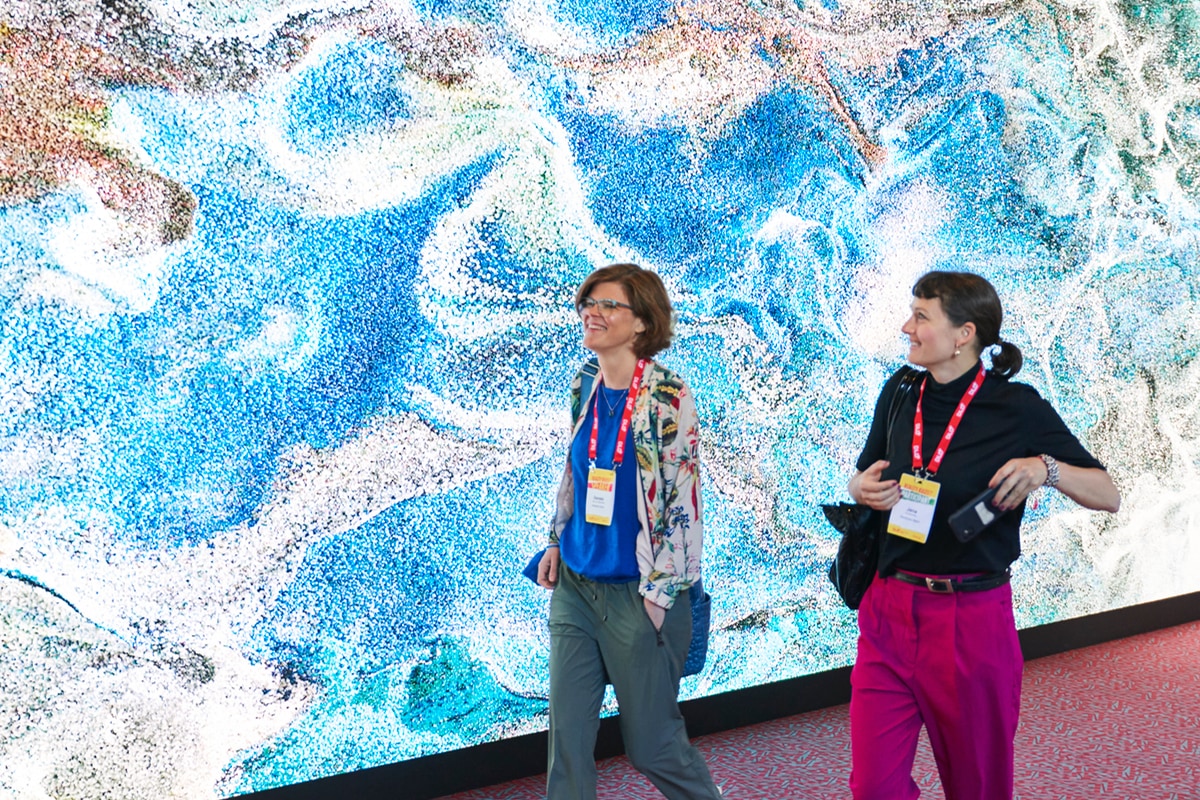 What's the sound of climate change, the shape of data and the real value of NFTs? Discover highlights of the culture and art sessions at DLD Munich.
Article details