DLD Video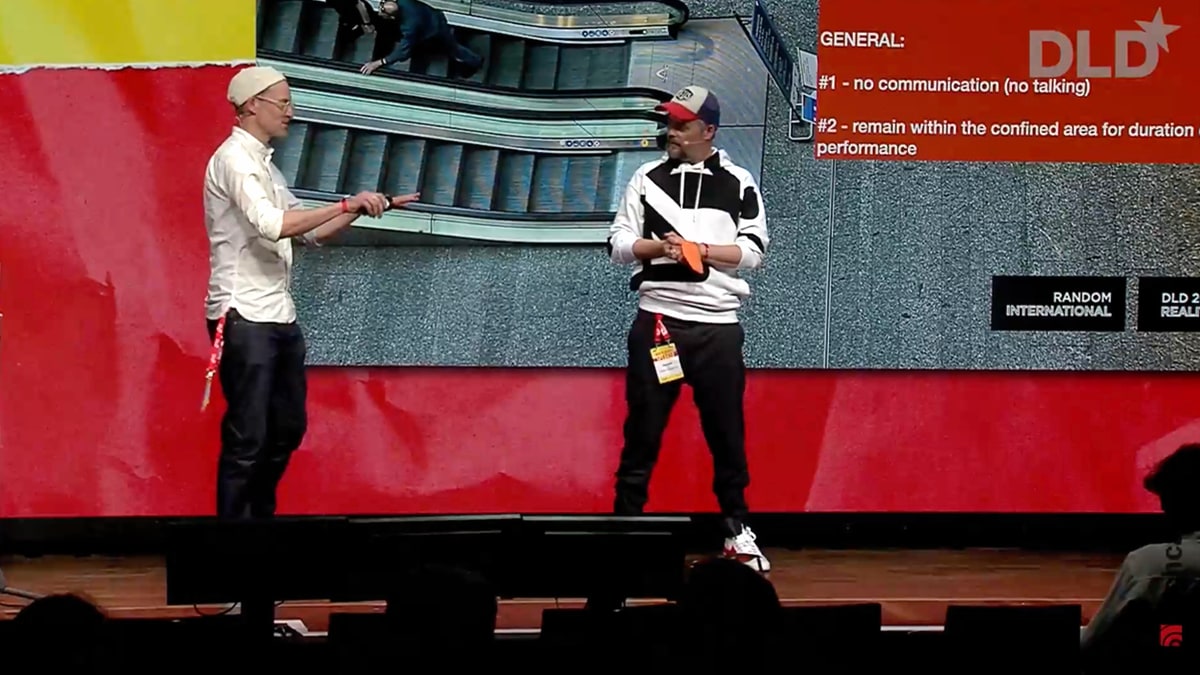 No One Is An Island
Artist duo Random International illustrates how humans are influenced by living with machines – and then decides to create a human algorithm, with the help of DLD attendees.
"We want you to experience how it is to be a computer", Hannes Koch, one of the group's founders, explains.
For the roughly 40 participants, that means: no talking and following a few simple rules – such as one step per beat, observing nearby people, moving in a similar direction as most of the others. So that the collective movement creates a pattern similar to what an algorithm might produce.
Art Group
Led by founders Hannes Koch and Florian Ortkrass, Random International is a post-digital art group exploring the impact of technological development on the human condition. The group works across an array of media including sculpture, light, kinetics, video, print, and sound.
More DLD Talks
Getting to net zero ranks high on the agenda of many corporate leaders. But first, companies need to measure their carbon footprint accurately – and buying carbon offsets typically is not enough, as…
China has seen remarkable growth over the past decades, with a powerhouse economy that's now larger than those of Japan, Germany, the UK and India combined. In this DLD Munich session, two renowned…