DLD Video
New Rules for the Internet
Journalist Tanit Koch and Facebook's VP of Communications, Nick Clegg, discuss Facebook's measures to protect the U.S. 2020 election and monitor the spread of misinformation. "It is now possible for campaigns, in real time, to see who is paying for ads", observed Nick Clegg in this conversation, recorded in January 2020.
Facebook, Clegg said, had hired thousands of workers to protect elections from local as well as foreign interference. But he admitted that the platform had become a target of individuals and organizations spreading misinformation. "When you have one third of the world's population communicating over your apps and devices, being human nature, you have the good and the bad", Clegg said.
Confronted with Tanit Koch's criticism that Facebook "makes it extremely complicated for the people who are on the victim side of hate speech or who are slandered", Clegg stated the need to "strike the right balance between different and often conflicting values of free expression and privacy." He added, "how that balance is struck shouldn't be left to the discussion of private companies."
By loading the video you agree to the Privacy Policy of
YouTube
.
Facebook
Nick Clegg is the Vice President of Global Affairs and Communications at Facebook. Before that, he spent a decade working in the EU – first as a senior adviser in the European Commission and later as a Member of the European Parliament between 1999 and 2004. In, 2005, he was elected to the U.K. Parliament, and became leader of Britain's third-largest political party, the Liberal Democrats, two years later.
The New European
Tanit Koch is a German journalist, columnist and moderator. She currently writes the column Germansplaining for the British weekly The New European. Previously, Koch was the editor of RTL Germany's central newsroom and managing director of the news channel ntv.
More DLD Talks
Three presentations explore the importance of trust in the digital society. Hyunjun Park, co-founder of CEO of Californian startup Catalog, describes how data can be stored in the form of synthetic DNA. UC…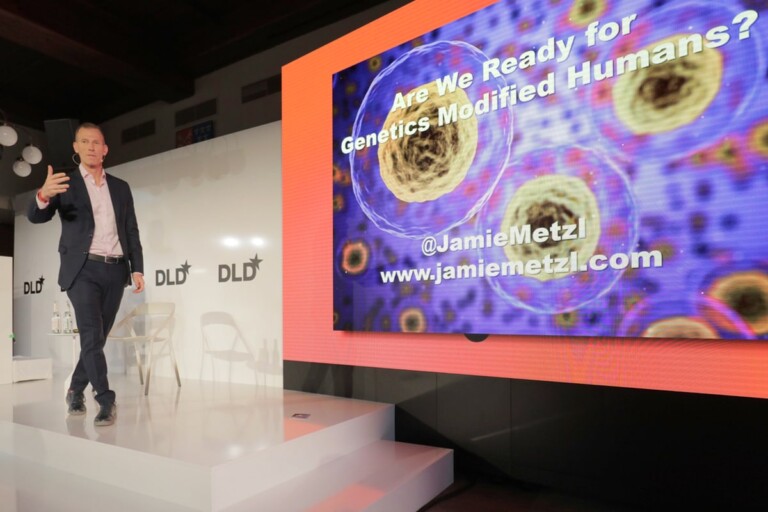 New tools like gene editing allow humans to change nature to their liking. Jamie Metzl, author of Hacking Darwin, illustrates what's now possible and asks how far we should go.