DLD Video
The Role of Media In Volatile Times
The digital age has given everyone a voice, with social media often amplifying extreme positions and fueling outrage. New York Times deputy editor Rebecca Blumenstein and DLD Chairman Yossi Vardi discuss the role of traditional media in this changing environment.
"Nobody's impartial" when it comes to The New York Times, Vardi remarks – some people revere the newspaper, others loathe it.
Blumenstein feels that her company evokes these emotions precisely because it tries to be impartial itself.
"We really view our mission to seek the truth, to help people better understand the world, to hold governments to account", she says. "And we, I think, sometimes annoy people, because we don't choose one side or the other" – even if readers would like the paper to do so.
Blumenstein also points out that the Times has made an effort to diversify into new areas of reporting to give more readers a reason to subscribe.
"If we produce enough journalism that's worth paying for", she reasons, "we will become valuable to them – even if they disagree with us."

By loading the video you agree to the Privacy Policy of
YouTube
.
The New York Times
Rebecca Blumenstein was named deputy editor, Publisher's Office, of The New York Times in February 2021. She works closely with Publisher A.G. Sulzberger to support the company's rapidly growing journalism operations.
DLD Conference
Dr. Joseph (Yossi) Vardi is a co-chairman of DLD. With 40 years experience in building over 60 high-tech companies, he is one of Israel's early entrepreneurs. Yossi co-pioneered instant messaging as the founding investor and the former Chairman of Mirabilis Ltd., creator of ICQ, later acquired by AOL.
More DLD Talks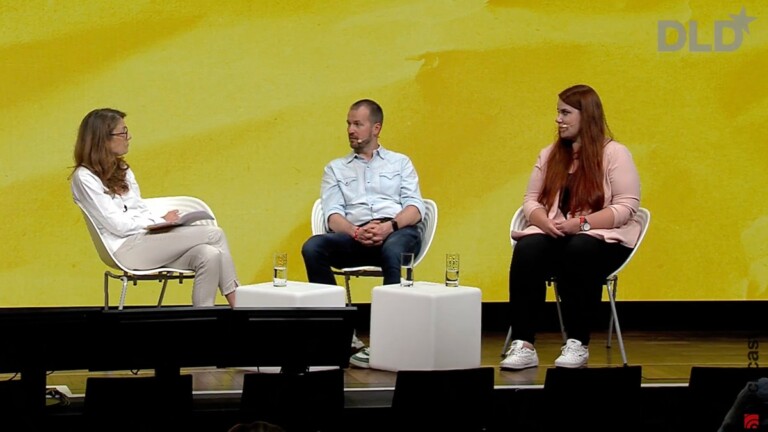 Are schools and universities keeping up with the times? Or do they need to be reinvented? If so, how? These are the core topics of this DLD Munich conversation between Gabi Zedlmayer (University…
E-commerce giant Amazon was among the first to realize the power of data analytics in the cloud. The company's Amazon Web Service's business (AWS) has become one of the most profitable business units.…