DLD Video
Changing Education
Are schools and universities keeping up with the times? Or do they need to be reinvented? If so, how? These are the core topics of this DLD Munich conversation between Gabi Zedlmayer (University of the People), Karin Künnapas (kood/Jõhvi) and investor Taavet Hinrikus.
"The world is changing at a speed that we can't comprehend", Zedlmayer observes. "We're really transitioning from an old world where we knew the rules, to a new world that we don't really understand."
Nobody knows what the world will look like in 2030 or what skills the future of work will require, she argues. "So what is it that we have to do to get our kids ready?", Zedlmayer asks. "Or ourselves?"
Hinrikus, who successfully built the startup Transferwise into the global fintech Wise, believes that one of the keys to success in life and business is the ability to acquire new skills.
"We're looking for people who know how to learn", he says. "However, I don't think that's what the school system is producing."
What's needed are "shorter educational programs that give people more practical skills", he argues. "We look at someone who comes out of a university and oftentimes they still don't have any real skills."
In that sense, the Estonian coding school kood/Jõvi, which Hinrikus co-founded, "is really about how to fix a gap in the market", he says.
What makes the school special is that there are no teachers, no classes and everything is free for the students, Karin Künnapas explains. "All the studying is done in a self-learning computer program. Everything is very practical. From day one, the students start solving coding tasks."
That doesn't mean there's no interaction between the students, she makes clear. Tasks require teamwork, and students audit each other's work.
"Everything is really practical and kind of simulates what will happen when they go and work in the field", Künnapas says.
By loading the video you agree to the Privacy Policy of
YouTube
.
University of the People
Gabi Zedlmayer is Special Advisor, International Affairs, at the University of the People. She is a social innovator who has been working with numerous global organizations on solving social and environmental issues in collaboration with non-profit organizations, governments, customers and partners.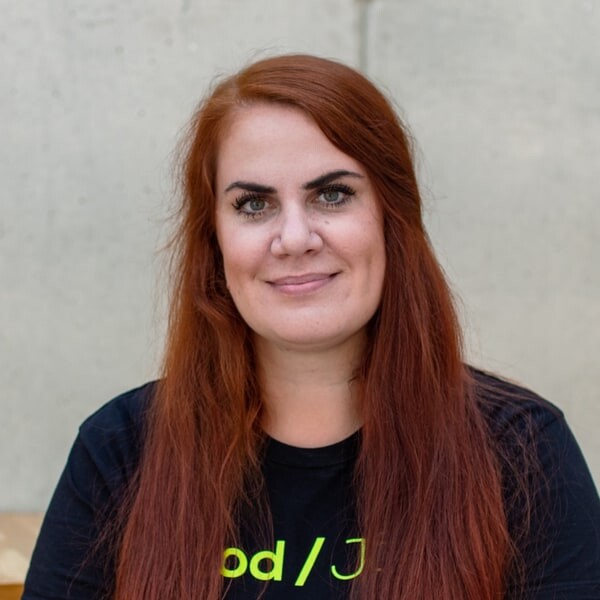 kood/Jõhvi
Karin Künnapas is Co-Director of a unique coding school called kood/Jõhvi in Estonia whose goal is to increase accessibility to quality IT education and decrease the lack of software engineers. Open to anyone at least 18 years old, the school operates without teachers, classes and is free to attend for the students.
Entrepreneur & Investor
Taavet Hinrikus is co-founder and Chairman of Wise (formerly TransferWise), a global technology company facilitating international payments and money transfers. Previously, he was Skype's Director of Strategy until 2008. Hinrikus is also an active investor with more than 100 technology investments.
More DLD Talks
Two of the biggest names in venture investing come together in this DLD All Stars talk: Ben Horowitz, co-founder of az16, and Atomico's Niklas Zennström discuss what makes startups successful, why the right…
You'll meet two highly innovative startups from France in this DLD Munich session: Romain Moulin, CEO of Exotec, explains how his robotics company is reinventing warehouse automation; Karim Kaddoura, CEO of Virtuo, presents…