Stefan Sagmeister
Sagmeister Inc.
Stefan Sagmeister formed the New York based Sagmeister Inc. in 1993 and has since designed for clients as diverse as the Rolling Stones, HBO, and the Guggenheim Museum. Having been nominated eight times he finally won two Grammies for the Talking Heads and Brian Eno & David Byrne package designs. He also earned practically every important international design award.
Full Profile
Videos
If you feel overwhelmed by bad news, this DLD Munich talk is for you. In a presentation brimming positivity, Stefan Sagmeister shows why there there's actually much reason to be optimistic about humanity's trajectory in a historical context. An internationally renowned graphic designer, Sagmeister has worked for the Rolling Stones, Brian Eno, HBO and the…
Video details
Things may look dire due to the Covid-19 pandemic but no, it's not all bad. While times of crisis may make it seem as if the world is going in the wrong direction, in many ways life has improved dramatically, Stefan Sagmeister argues. Watch the DLD All Stars presentation of the internationally renowned graphic designer…
Video details
Articles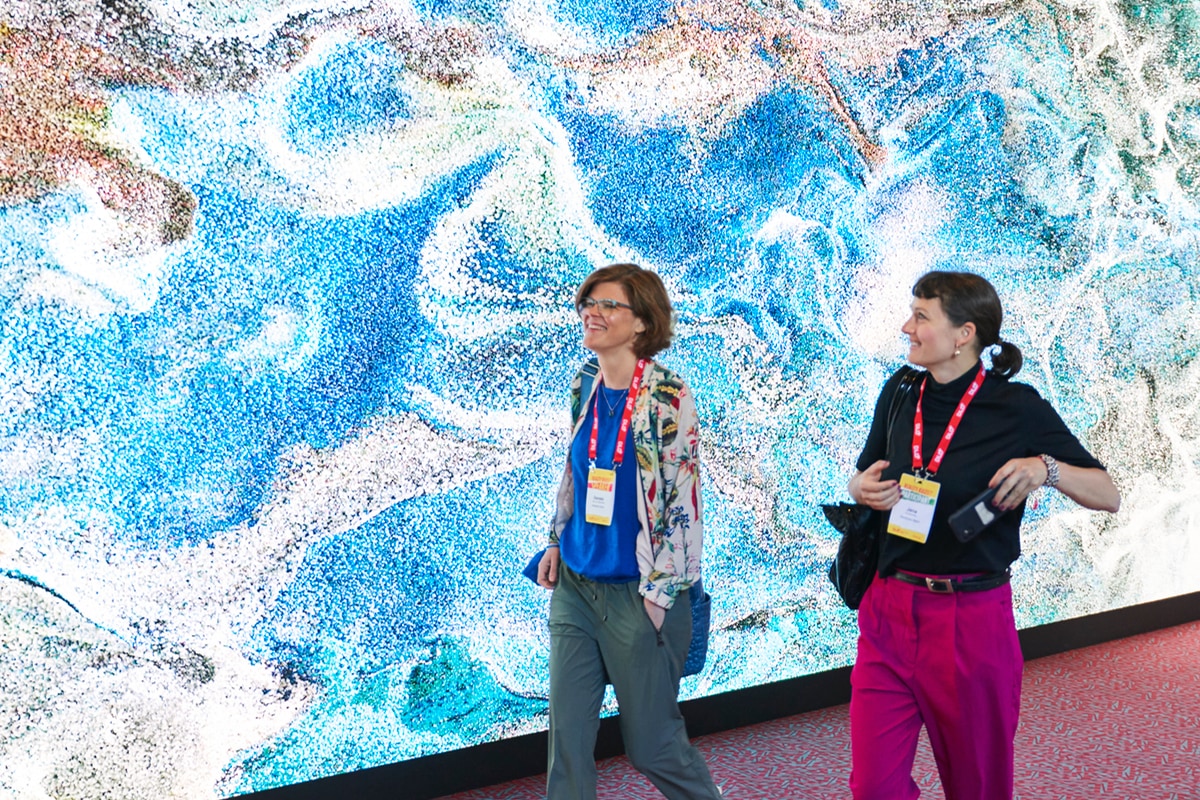 What's the sound of climate change, the shape of data and the real value of NFTs? Discover highlights of the culture and art sessions at DLD Munich.
Article details