DLD Europe 2020
This year DLD Europe went  online. Each day we offered Power Talks in time for lunch break, starting on September 7, all week long through September 11.
Below you'll find an archive of video recordings of all presentations. We also published a summary with highlights.
Our social media hashtag is #DLDeurope
Monday
Mariya Gabriel
European Commissioner for Innovation, Research, Culture, Education and Youth
Mariya Gabriel's responsibilities as EU Commissioner include ensuring swift agreement on, and full implementation of, the future Horizon Europe program; ensuring investment flows for disruptive research and breakthrough innovations, including through the European Innovation Council; developing the European Research Area in cooperation with Member States; leading the Commission's work on a European Education Area by 2025; raising awareness of disinformation and other online threats; ensuring full implementation of the New European Agenda for Culture; promoting sport for inclusion and well-being.
Tuesday
Elisabeth Löwenbourg-Brzezinski
Principal, Acton Capital
Elisabeth is investing on behalf of Acton Capital in game-changing companies and digitally native brands, including The Female Company (GER), KOIO Collective (US) and ArtNight (GER). Prior to Acton Capital, Elisabeth was leading a €200m coinvestment programme at the European Investment Bank (EIB) and worked on bank recapitalisation for the European Stability Mechanism. She holds a Harvard MBA degree with honors, an M.Sc. from London School of Economics with Distinction, a Diplôme from Sciences Po Paris, and is an alumna of the German National Merit Foundation.
Andres Sutt
Member of Parliament, Estonia
Born in Tartu, Estonia, Sutt has lived in Tallinn for over 20 years. He also lived in the U.S. and Luxembourg for nearly ten years. He has more than 25 years of international finance and banking experience. Sutt describes himself a liberal who stands for freedom and democratic values both at home and in the world. He supports a strong Estonian economy that gives everybody an opportunity for self-realisation.
Günther Oettinger
Former European Commissioner
Günther H. Oettinger served in the position of European Commissioner for Budget and Administration from January 2017 until November 2019. Previously he held the office of EU Commissioner for Digital Economy and Society, after having worked as EU Commissioner for Energy from February 2010 to October 2014. Prior to that, Mr. Oettinger was Prime Minister of the State of Baden-Württemberg from 2005 to 2010 and a member of the State Parliament since 1984. In addition, he is a member of the Federal Executive Committee of the CDU in Germany.
Wednesday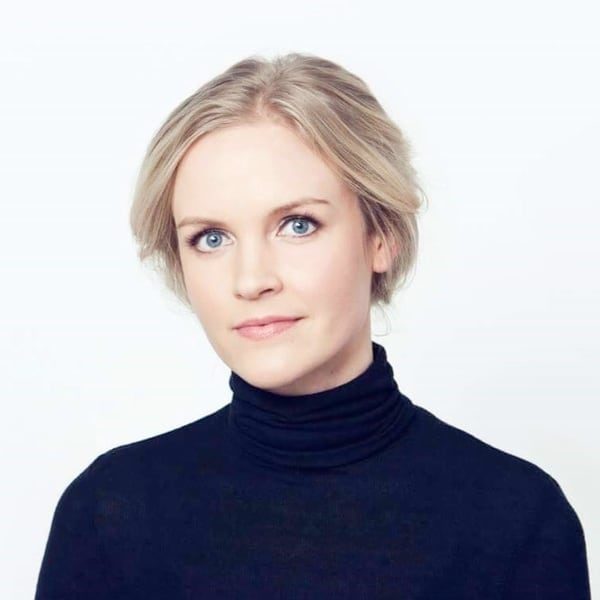 Aura Salla
Head of EU Affairs, Facebook
Before joining the Facebook, Aura worked in the European Commission as a Foreign Policy and Communications Adviser in the European Political Strategy Centre (EPSC). Previously she served as a Member of Cabinet of Jyrki Katainen, European Commission Vice President responsible for Jobs, Growth, Investment and Competitiveness. Aura holds a Master's degree in Political Science from the University of Turku Finland where she continued her PhD studies in 2017. She also studied Economics of the European Union at the University of Leipzig, Germany, and has been visiting lecturer on European economics at Harvard University. Since 2017 Aura has been a research fellow in the Circular Economy Research Center at École des Ponts Business School Paris. She is also a member of the board of the European Movement International.
Andreas Liebl
Managing Director, UnternehmerTUM GmbH
Andreas Liebl is responsible, among other things, for setting up the appliedAI initiative with partners such as Google and NVIDIA. With more than 50 partners the initiative is already one of the largest initiatives in Europe in the field of applied artificial intelligence. Before joining UnternehmerTUM, he worked for McKinsey for five years and received his PhD from the Entrepreneurship Research Institute at the Technical University of Munich. In his doctoral thesis, he accompanied 120 start-ups for one year and examined their corporate culture and identity. Besides appliedAI, Andreas currently is part of the expert team for innovation and commercialization in the global partnership on AI (GPAI).
Thursday
Casper Klynge
Vice President, European Government Affairs, Microsoft
Before joining Microsoft in 2020, Casper Klynge served as Denmark's Tech Ambassador in Silicon Valley. Previously he was Ambassador of Denmark to Indonesia, Timor Leste, Papua New Guinea & ASEAN and to the Republic of Cyprus. Prior to that, Klynge worked in several positions within the Danish Ministry of Foreign Affairs as well as the Senior Civilian Representative / Deputy Head of NATO's multinational Helmand Provincial Reconstruction Team in Afghanistan and as Head of the Euro-pean Union's civilian crisis management mission in Kosovo). Klynge holds a Master's degree in political science from Copenhagen University, and is a 2009 Marshall Memorial Fellow.
Kalin Anev Janse
Chief Financial Officer, European Stability Mechanism
Kalin Anev Janse is in charge of the Funding and Investor Relations division responsible for €300 billion of outstanding debt and the Investment and Treasury division investing the €80 billion ESM capital. Additionally, he is in charge of ALM & Lending overseeing the ESM and EFSF balance sheet, and IT & Operations running technology and facilities of the institution. He previously worked in strategy at the European Investment Bank in Luxembourg, corporate finance advisory at McKinsey & Company in the Netherlands and investment banking at JPMorgan in London. He held several political positions in the Netherlands. Kalin Anev Janse studied MSc. Business Administration at the Rotterdam School of Management and Wharton at the University of Pennsylvania.
Friday
Hans Ulrich Obrist
Artistic Director, Serpentine Galleries
Prior to his current role, he was the Curator of the Musée d'Art Moderne de la Ville de Paris. Since his first show "World Soup" (The Kitchen Show) in 1991 he has curated more than 250 shows. Obrist's recent publications include A Brief History of Curating, Project Japan: Metabolism Talks with Rem Koolhaas, Everything You Always Wanted to Know About Curating But Were Afraid to Ask, Do It: The Compendium, Think Like Clouds, Ai Weiwei Speaks, Sharp Tongues - Loose Lips - Open Eyes - Ears to the Ground, along with new volumes of his Conversation Series.
Looking for upcoming events? Please check our Conference Highlights page.