DLD Video
Psychedelics Coming To the Workplace
Studies show that psychedelics can have mental health benefits for people dealing with issues like depression, traumas and anxiety when taken in small and controlled doses. In this DLD Munich session, Anne Philippi (The New Health Club), Demian Bellumio (NUE Life Health) and Keith Ferrazzi (Ferrazzi Greenlight) discuss this topic in the setting of work and business.
One benefit of psychedelics in the workplace could be to broaden perspectives and open minds for new approaches to old problems.
"We're constantly in the workforce trying to change habits", Keith Ferrazzi notes. Psychedelics could someday be used "to enhance day-to-day productivity and competencies of humans" by helping them "see a new path that they're not wedded to or holding on to", he suggests.
Anne Philippi says that her podcast series on the renaissance of psychedelics triggered interest in the subject from both companies executives and employees alike.
"A lot of individuals started to approach us saying, 'I would like to do that experience. I have this and this problem I'm working on, it never goes away with any kind of normal therapy."
In the U.S., Bellumio's company NUE Life Health uses ketamine, an FDA approved medication, to treat patients who suffer from depression.
"We are one of the fastest growing mental health companies in the U.S. leveraging alternative therapies", he reports. "We already deliver 40,000 at-home treatments."
To Bellumio, there's also an opportunity "to take these drugs into progressive companies that really want to help their employees" who suffer from mild forms of anxiety or other mental health issues.
Greenlight Research Institute
Keith Ferrazzi is Chairman of the Greenlight Research Institute, which focuses on "cracking the code of human behavior" that drives organizational outcomes. His book Competing in the New World of Work, a Wall Street Journal bestseller, leveraged interviews with over 2,000 C-suite executives to uncover workplace innovations.
NUE Life Health
Demian Bellumio is the co-founder and CTO of Nue Life Health, a mental wellness company leveraging psychedelics and technology to improve people's life in a personalized manner. Demian is also the founder of Miami Tech Life, Miami's largest community of tech founders and investors.
The New Health Club
Anne Philippi is the founder of The New Health Club, a lifestyle platform for psychedelics, exploring the emerging culture of neural awareness.
More DLD Talks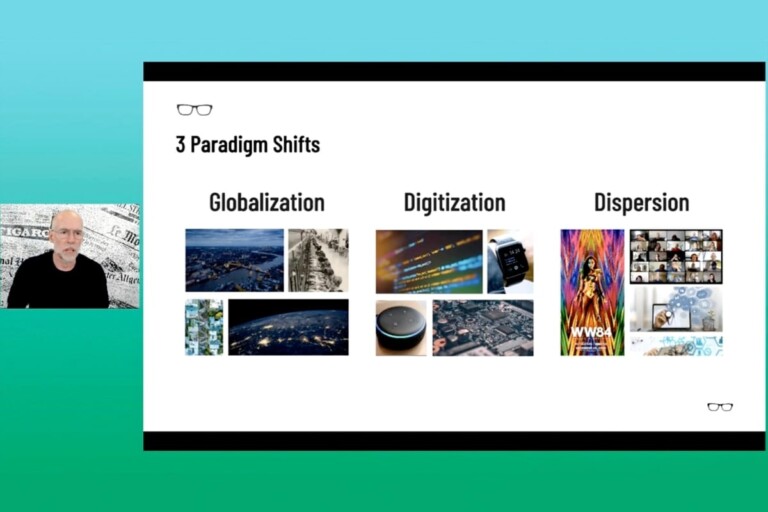 In his trademark rapid-fire fashion, NYU professor Scott Galloway analyzes current trends in technology and business for the year ahead. His predictions include: Apple will buy Peloton, Amazon will move into health insurance,…
When it comes to news, how do we find what's relevant, on a personal level? And how can we be sure that what we're reading and seeing is actually true? This DLD Munich…