DLD Video
Will Machines Think?
Conversational AI is one of the hot trends in the field of artificial intelligence – especially in the field of search where AI chatbots deliver search results in a conversational style. But can an AI really know all the answers? Or is it just pretending? And what comes next: machines that develop a general understanding of the world, perhaps?
Watch this DLD Munich talk between Richard Socher, founder and CEO of You.com, and Jochen Wegner, Editor-in-Chief of ZEIT Online, to find out.
ZEIT Online
As Editor-in-Chief of ZEIT Online, Jochen Wegner heads the editorial team of one of Germany's most successful news websites. Prior to joining ZEIT Online, Jochen spent five years as Editor-in-Chief at focus.de, which he developed into one of the largest and fastest growing digital news outlets in Germany.
You.com
Richard Socher is the founder and CEO of You.com, an AI-powered search engine built around user preferences while respecting their privacy. Socher holds a PhD in computer science and previously served as the Chief Scientist and EVP at Salesforce.
More DLD Talks
Nominated for a Nobel Peace Prize 2021, Maria Ressa has become an international symbol of hope and resilience due to her tireless fight for freedom of speech. With her investigative journalism platform Rappler.com,…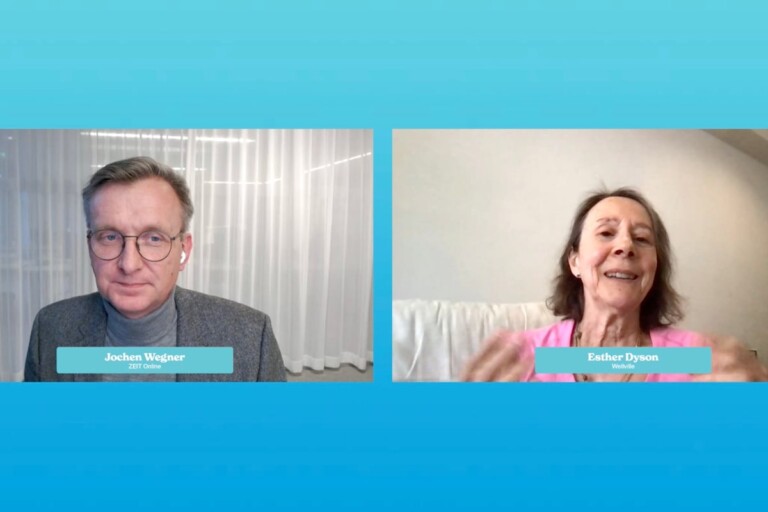 Attention has always been an important currency in the media world – but digital media services and platforms have rewritten the rules of how to capture the attention of billions, and turn it…