DLD Video
Why Food Tech Matters: Finding Value In Data
Making sure that nobody goes hungry is a huge challenge, and the way we produce and consume food needs to change, as this discussion between Tastewise CEO Alon Chen and Christian Teichmann of Burda Principal Investments makes clear.
Broken supply chains and the war in Ukraine create food shortages for millions, as Teichmann notes – while at the same time, some 1.3 billion tons of food get wasted each year.
These issues disproportionally impact "the underprivileged, and people that really do not have access to food security", Alon Chen points out.
One solution he sees is "tapping into technology, like fermentations, cell-base protein, optimization of supply chain – and a big layer of all of that is what we call data as a new ingredient for food."
Chen's company, Tastewise, provides food producers with insights that can help the industry go "from a 90 percent failure rate to hopefully launching new products" Chen says, "maybe a plant-based shrimp that will actually help save the climate, reduce prices, and hopefully feed the world."
But sustainability is not the number one concern of most consumers. Health is, Chen says – and many companies, particularly food startups, lack the data to understand their customers.
"If we want people to go to the shelf and pick the right plant-based or sustainable product", he concludes, "we have to make it healthy."
By loading the video you agree to the Privacy Policy of
YouTube
.
Tastewise
Alon is CEO and co-founder of Tastewise , a food intelligence company using AI to help food and beverage brands create healthier, tastier, and more sustainable products. A former Google executive, Alon has a wealth of experience in leveraging AI and big data across technology, business and marketing.
Burda Principal Investments
Christian Teichmann joined Burda in 2015 and is CEO and Managing Director of Burda Principal Investments. Previously he was a Partner at Solon Management Consulting. He holds degrees in economics from Universidad Pontificia Comillas in Madrid and ESB Reutlingen and is a Harvard Business School alumn.
More DLD Talks
Tristan Harris, Co-founder of the Center for Humane Technology, speaks with Financial Times journalist Rana Foroohar about digital media, democracy and the loss of trust. Fake news can inflict lasting societal damage, Harris…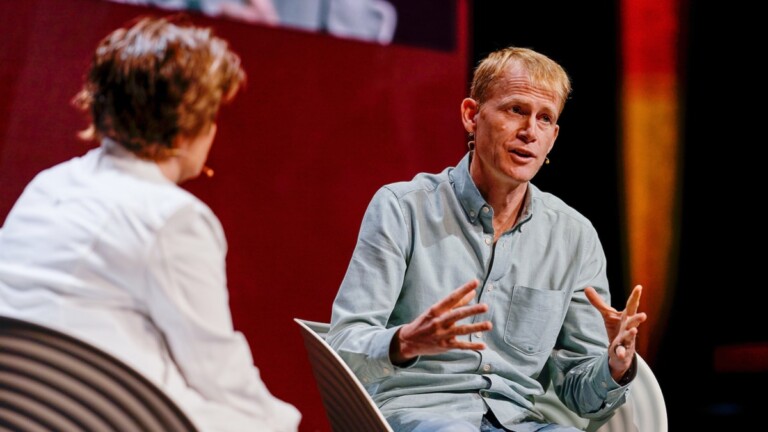 The satellite business is booming, with ever more data becoming available that used to be exclusive to governments and big corporations. In this DLD Munich session, former NASA engineer Will Marshall explains in…