DLD Video
Rebooting the Internet
In this DLD20 conversation, New York Times reporter Mike Isaac sat down with Gavin Wood, co-founder of Parity Technologies, to examine how "to make the Internet great again", what is spurring the developments of blockchain and what "Web 3.0" will look like. Parity, Wood said is very much about "re-thinking the fundamental architectures of the Internet and most of it comes down to decentralization."
In Wood's opinion, there's a strong need to get rid of the "middle men" of the Internet. "At the moment, using the standard Internet B2C architectures, like the Facebooks, Googles and eBays, there is no destination for which there is privacy – it just doesn't exist. As long as it's going through a centralized party and as long as one of their key business propositions, or key value-capturing methods, is people's data, then it's not going to change", said Wood.
By loading the video you agree to the Privacy Policy of
YouTube
.
Parity Technologies
Dr. Gavin Wood is the Co-Founder of Parity Technologies and President of Web3 Foundation. Gavin is developing the next generation of blockchain technology with Polkadot, the interoperability platform he designed to connect all public and private blockchains. Gavin began originating blockchain technology as Co-Founder and CTO of Ethereum.
The New York Times
Mike Isaac is a technology reporter at the New York Times and author of the NYT best-seller, Super Pumped: The Battle for Uber. His Uber coverage won the Gerald Loeb Award for distinguished business reporting. He writes frequently about Facebook, Twitter, Uber and other Silicon Valley giants for the Times, and appears often on CNBC and MSNBC. He lives in San Francisco.
More DLD Talks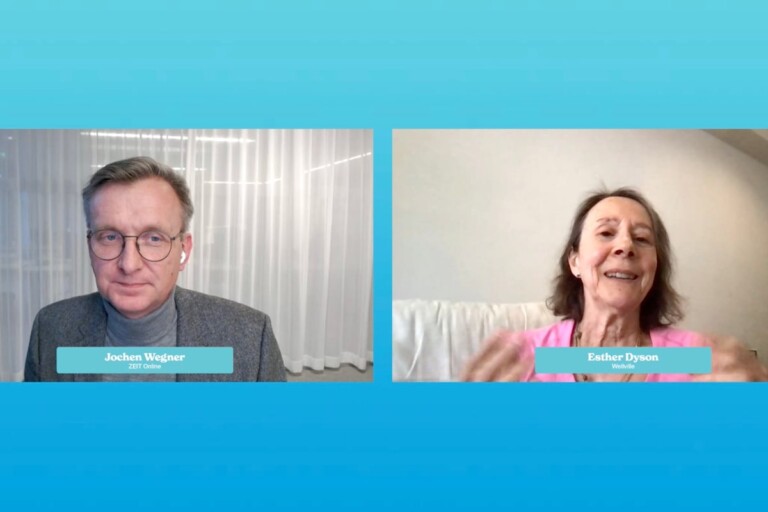 Attention has always been an important currency in the media world – but digital media services and platforms have rewritten the rules of how to capture the attention of billions, and turn it…
What responsibility do social media platforms like Facebook, Twitter and YouTube have when it comes to content moderation, fighting disinformation and protecting democracy? That's the core subject of this DLD Munich panel discussion…