DLD Video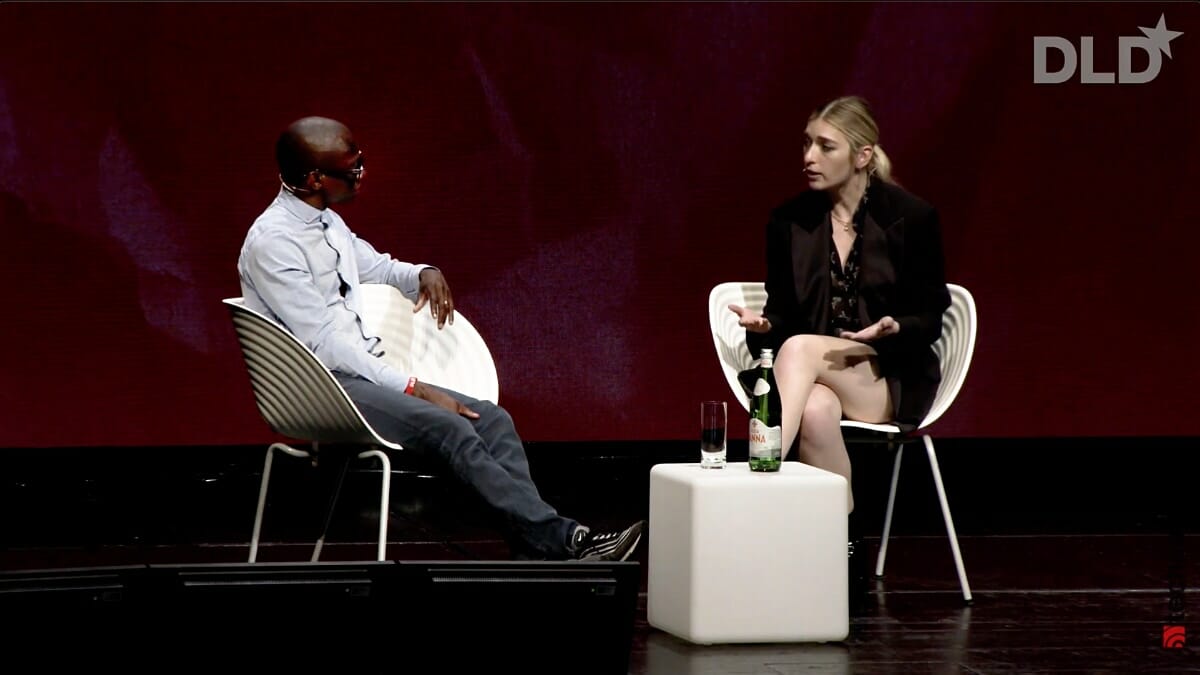 Innovation in Music Publishing
Is the music industry at a point where the big labels become obsolete? Where artists and creators can take the distribution of their work into their own hands?
In this DLD22 session, singer-songwriter Kelsey Byrne – who performs as Vérité – discusses the future of music publishing with industry veteran Troy Carter, who nurtured the careers of many superstars, including Lady Gaga and John Legend.
Why is it, Carter asks, that music has been "very, very undervalued"?
A typical pizza costs around $10 and virtual items in online games can go for far more, he notes – while streaming services like Spotify offer monthly plans for free.
"You're looking at what musicians get paid", Carter says, "and because of the way these deals are structured between larger labels and the streaming companies, artists can't name their price. They're stuck behind this wall of a little less than four tenths of a cent per stream."
But there is an alternative, as Byrne shows. For seven years she has been working as an independent musician, building a loyal fan base.
"My goal from a very early point in my career was to maintain creative autonomy in how I create music, how I distribute music, and how I can connect to people", the singer says.
Early on, she embraced streaming as a "tool for enterprising independent artists" and used social media to build her audience. But she also recognized that "democratizing the creation and distribution of music has led us to a point where the marketplace is wholly oversaturated" – shifting power back to platforms and "algorithmic gatekeepers".
Luckily there are new technologies that help musicians like Vérité connect with her fans create income in different ways.
She asked herself: "How can we experiment with tiers of value above free? And what does my community value? What type of ownership opportunities – experiences – do they want to participate in?"
As an experiment, she started to offer songs as NFTs, digital ownership certificates on the blockchain. "My entry point was flying blind", she reports. But she quickly found out that some of her fans were willing to pay for digital ownership of her songs.
"Essentially the idea is that I can set my own valuation for a song and allow fans to participate at whatever price point they choose", she says.
Carter admires Byrne's willingness to embrace new technologies. "My mind was blown by the way you empower yourself to take control, and not take this back seat and let the industry lead you", he praises the singer. "You actually become a leader."
Q&A
Troy Carter is the founder and CEO of Venice Music, a technology and media company focused on powering the business of music via distribution, services, and data analytics.Formerly, Troy was the founder and CEO of Atom Factory, where he nurtured the careers of global superstars, including Lady Gaga and John Legend.
Vérité
As an independent artist, singer-songwriter Kelsey Byrne – known as Vérité – has always explored how to create and build outside of traditional structures. Her experimentation in web3 is a natural progression for an artist who's always existed outside the lines.
More DLD Talks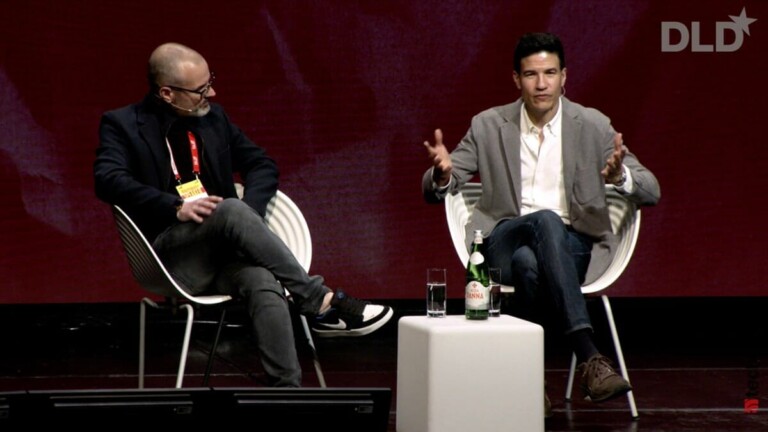 Online gaming has evolved from niche market to the fastest growing segment of the entertainment industry. In this DLD22 session, NYU professor Joost van Dreunen and Robby Yung, CEO of Animoca Brands, explore…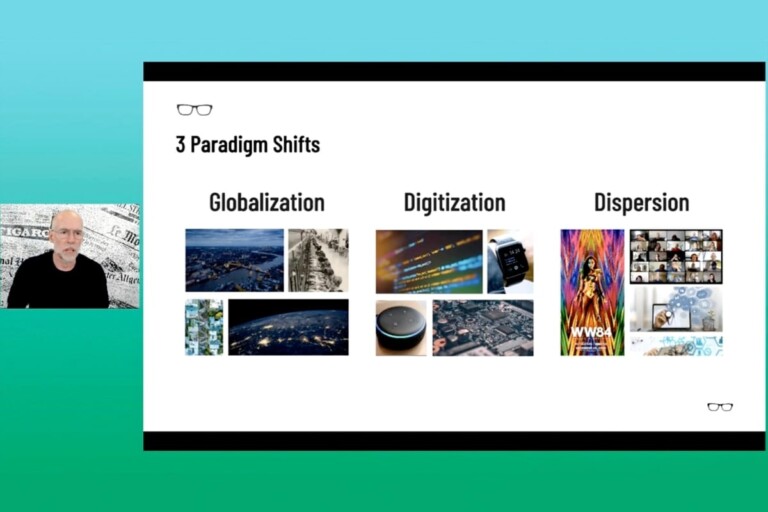 In his trademark rapid-fire fashion, NYU professor Scott Galloway analyzes current trends in technology and business for the year ahead. His predictions include: Apple will buy Peloton, Amazon will move into health insurance,…