DLD Video
Gaming: The Blueprint for the Metaverse
Online gaming has evolved from niche market to the fastest growing segment of the entertainment industry. In this DLD22 session, NYU professor Joost van Dreunen and Robby Yung, CEO of Animoca Brands, explore the possibilities of gaming in the Metaverse.
To put things in perspective, it's important to note that gaming has grown into a $200 billion a year global business, making it "bigger than television, feature film and music combined", Yung points out. "So gaming is by far and away the largest entertainment medium in the world. And that's largely due to the success of the smartphone."
While most people may not see themselves as gamers, he adds, the majority of smartphone users do occasionally play video games, vastly expanding the global audience for app makers.
"Over the last decade, the games industry has quadrupled in size", van Dreunen notes, "whereas every conventional form of media and entertainment sort of stayed the same or has declined."
The general trend is toward interactive forms of entertainment with multiple participants – who could soon even own part of the intellectual property, Yung suggests.
"Thanks to blockchain, we're now seeing the ability to confer property rights for digital assets to customers", he says. "And once we do that, we then start to move away from a world that demands centralized streaming platforms."
Gaming may even help pave the way for blockchain technology to become mainstream, Yung reasons.
By owning a digital wallet, "two billion people out there who don't have bank accounts and credit cards will become part of the global economic system as a result of adopting blockchain", Yung argues.
"And that will actually have a massive societal impact. But it's going to be spearheaded by something warm and fuzzy, like games, because games are what people like."
NYU Stern School of Business
Animoca Brands
Robby Yung is the CEO of Animoca Brands, which is building the open metaverse as a leader in blockchain gaming. Previously, Yung was the co-founder and CFO of Redgate Media, a venture-backed Chinese television and outdoor media holding.
More DLD Talks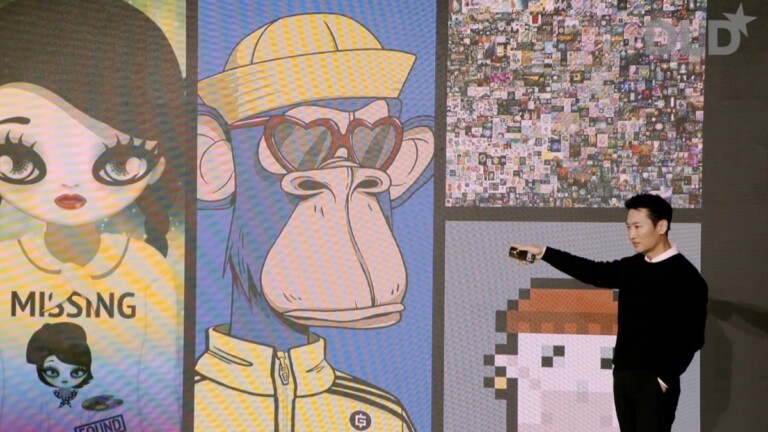 The Metaverse is undoubtedly one of the most talked about tech trends of recent times. This DLD Munich session features experts who bring a deep understanding of the technology to the discussion and…
This DLD Munich session illustrates why trust is an enormously important asset for companies – especially in a world where AI systems can generate lies faster, and easier, than any of us can…