DLD Video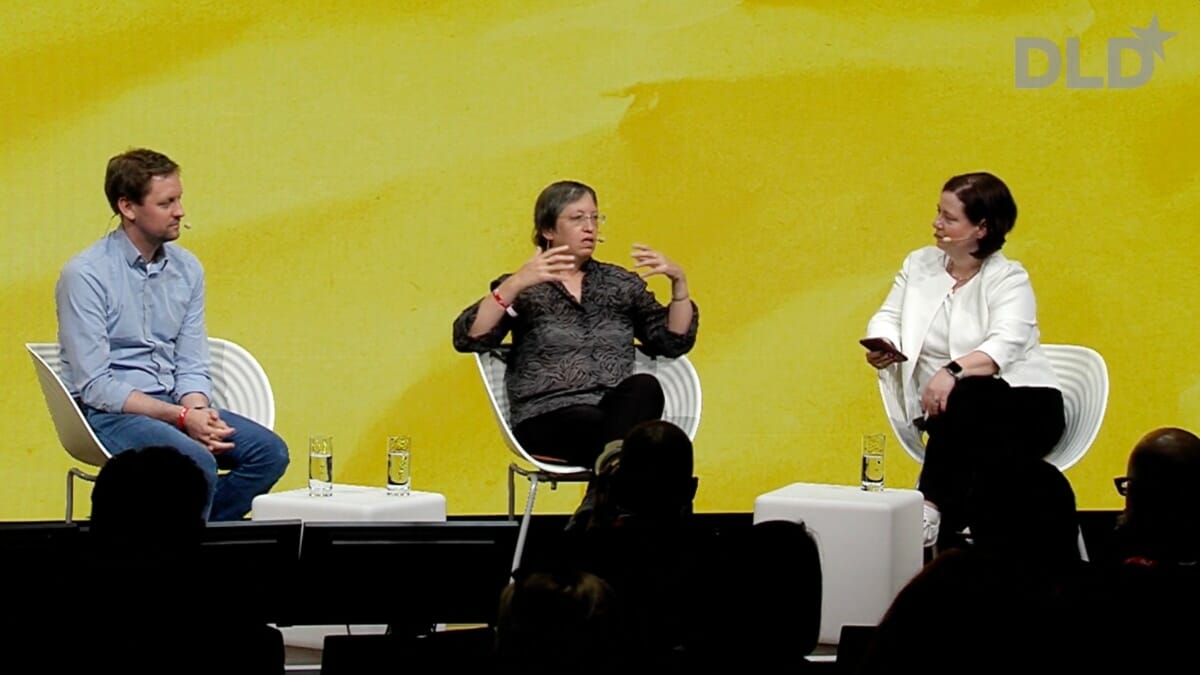 Cybersecurity in the Age of Quantum
With technology powering critical infrastructure and many parts of the economy, protecting systems from hacking attacks is essential. This expert panel discussion with Dorit Dor (Check Point Software Technologies) Jan Goetz (IQM) and Gabi Dreo Rodosek (CODE Research Institute) examines current threats as well as future challenges arising from quantum computing.
One basic issue with cybersecurity is that "it's an asymmetric problem", Dorit Dor points out. "[Hackers] need to find one problem. You need to defend against all problems."
Remote working makes the task even harder for IT departments, she says, along with the "dramatic transformation" of many business processes – such as shifting to software-as-a-service (SaaS), the Internet of Things, automation, artificial intelligence and more.
"A lot of security is delivered by developers", Dor notes. "In every one of these [steps] something gets added and a whole new space is opened for the attacker."
Quantum computers take the threat landscape to another level because they can theoretically break today's most common encryption technology.
On the other hand, this prospect has already prompted researchers to develop a new, post-quantum cryptography standard.
"So you see how one technology, which is not even ready yet, is already affecting other, very important technologies like cybersecurity", Goetz notes.
By loading the video you agree to the Privacy Policy of
YouTube
.
Check Point Software Technologies
Dr. Dorit Dor is one of the world's leading women in cyber. She has been serving as Chief Product Officer at Check Point Software Technologies for more than 25 years. In this role she leads an organization of over 1,500 employees and manages all of Check Point's products, research and development.
Research Institute CODE
Gabi Dreo Rodosek holds the Chair for Communication Systems and Network Security at the Universität der Bundeswehr München, Germany. She is the Executive Director of the research institute CODE (Cyber Defence) and member of the IT expert panel of the German federal financial supervisory agency (BaFin).
More DLD Talks
In her opening keynote address for DLD All Stars, Ursula von der Leyen explains the EU's New European Bauhaus initiative and how it will help the European economy to recover from the Covid-19…
An acclaimed expert in change management, best-selling author and MIT researcher Andrew McAfee explains why corporate leaders need to get ready for their next big challenge: competing with geeks – people who "go…