DLD Video
Building a Sustainable Digital Economy
What is the role of consumers in a circular economy? How can buyers really make a difference? And when does shifting to a sustainable lifestyle become the norm?
These questions lie at the core of this DLD Circular discussion between Kristina Kloberdanz (Mastercard) and Swiss philanthropist and investor Nachson Mimran (t.org), moderated by WIRED UK editor-in-chief Greg Williams.
A powerful example of consumer activism comes from Mimran, who tells the story of his young daughter who wanted to have a Barbie doll. But not the usual kind, because "she was aware that the Barbies that were available were made out of materials that she didn't really want to own". Also, Mimran says, typical Baries represented "a physique that she didn't necessarily want to aspire to."
Mimran asked friends to 3D print an alternative doll, dressed in upcycled materials. "We called her Naughty Barbie", he recalls. "And we sent her in a box to the Board of Mattel", the maker of the original Barbie dolls.
The result was not a lawsuit but rather a new, officially sustainable Barbie – which Mattel presented in June 2021 as Barbie Loves the Ocean, the "first fashion doll line made from recycled ocean-bound plastic".
"We've provoked and inspired them to accelerate their shift to a circular supply chain", Mimran says, adding that Mattel's stock price seems to have benefitted from such planet-friendly management decisions. "So there's definitely that kind of resonance with consumers and shareholders."
Kloberdanz agrees that it's important to make people aware of "how their choices make a difference". Because that can "turn consumers into activists in a way", she says. "They're choosing with their dollars."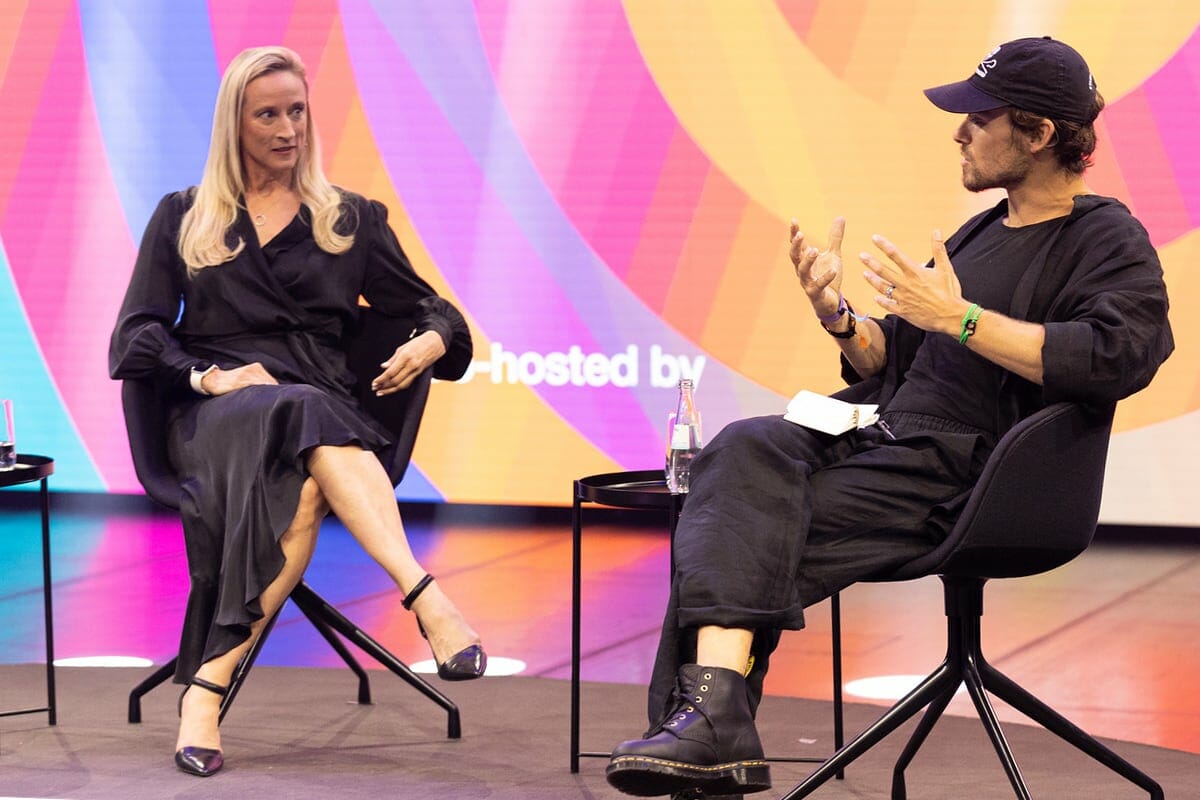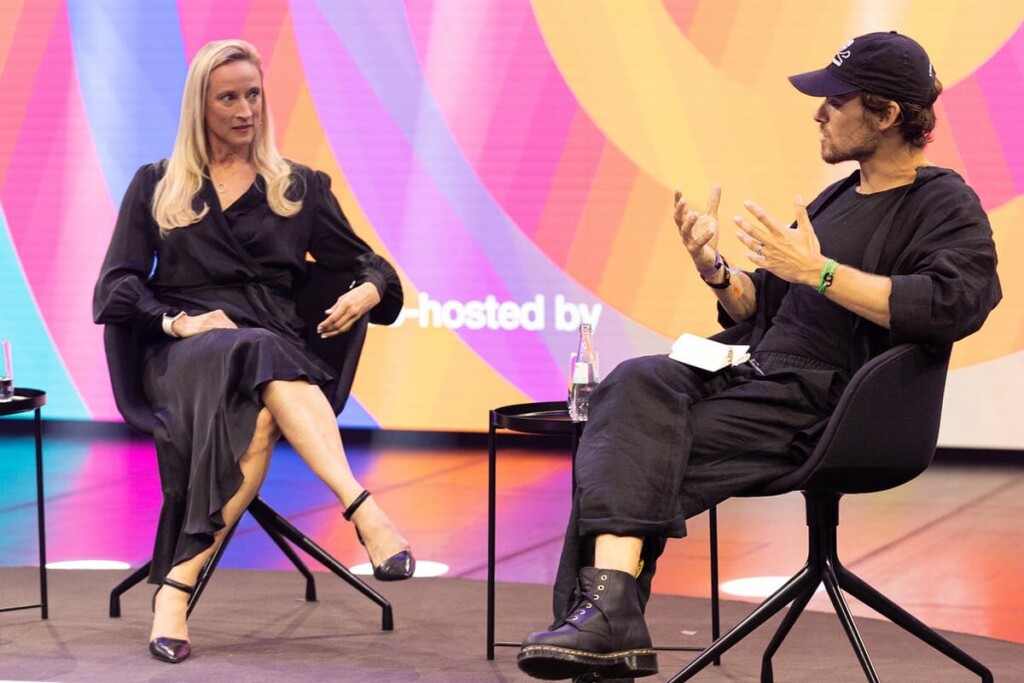 Power of the Purse
With some three billion cardholders, Mastercard is in a powerful position to drive positive change in the economy, Kloberdanz argues. "If we can actually inspire individuals to take action, if we can equip them, and then enable them to begin to compensate for their own environmental impact – if you think about those three billion cardholders, that begins to make a difference."
To make the impact of purchasing decisions more visible, the payments company recently unveiled its Carbon Calculator. The tool allows banks to embed carbon tracking in their own websites or apps. Customers can also donate to the Priceless Planet Coalition, an initiative that Mastercard started with the goal to plant 100 million trees by 2025.
Transitioning to more sustainable consumption habits will take a change of habits, the panelists agree. "I think intention is really important", Nachson Mimran says. "Intention before any action, intention before consuming something." Is that new pair of jeans really necessary? Would a used pair perhaps be nicer? Can a virtual meeting replace physical travel?
It's important to highlight the positive effects of such a rethink, Kloberdanz points out. "You have to bring [people] along in this journey in a way that you're not blaming them or shaming them, but you're inspiring them and encouraging them."
When she recently moved house, the Mastercard manager mentions, she bought her new furniture second-hand.
"It was not a thought in my mind whatsoever of, 'I'm buying used'", she recalls. "And that, in itself, begins to be this kind of regenerating, circular, reusing economy. And that changes business models."
The drivers of this change, the people who come up with new, more sustainable ways of doing business should be celebrated by society, Nachson Mimran suggests.
"I really do believe that our founders and our creative activists should be the new rock stars", he says. "They're the ones that we should be looking at as role models."
More DLD Talks
There's no shortage of energy in nature. Wind, the sun and ocean tides produce more energy than we will ever need – we just haven't managed to harvest it properly and make the…
In digital technologies, exponential growth has become the norm – it's called "Moore's Law" when chips get cheaper all the time yet are far more powerful than any generation before. In this DLD23…