DLD Video
Future of Flight
Will air taxis and passenger drones bring the next revolution in mobility? AI pioneer Sebastian Thrun, CEO of Kitty Hawk, believes that autonomous flying vehicles may well be the best way to "free the world from traffic, once and forever." In this DLD20 talk Thrun lays out the benefits of moving through the air – in a sustainable, environmentally friendly way.
As a Stanford researcher Thrun pioneered the development of self-driving cars. However, despite the safety and economic benefits that self-driving automobiles would provide, Thrun and his team were continuously confronted with one major problem: traffic.
On the ground there's no way around it. But what about utilizing the third dimension? "If we could drive cars that went 500 meters in the air, we could rid the world of traffic", he explains. What's more, travel time would be drastically reduced. In the near future, Thrun hopes, urban taxis will become a reality. "Instead of driving to work you will fly to work", he predicts.
By loading the video you agree to the Privacy Policy of
YouTube
.
Kitty Hawk Corporation
Sebastian Thrun is an inventor, entrepreneur, and educator. He is the CEO of the Kitty Hawk Corporation, which is developing electric "flying cars." Thrun also founded Udacity, the world's leading online educational institution in technology. Udacity was launched at DLD 2012. A former Stanford AI professor, Thrun founded Google's moonshot factory Google X.
More DLD Talks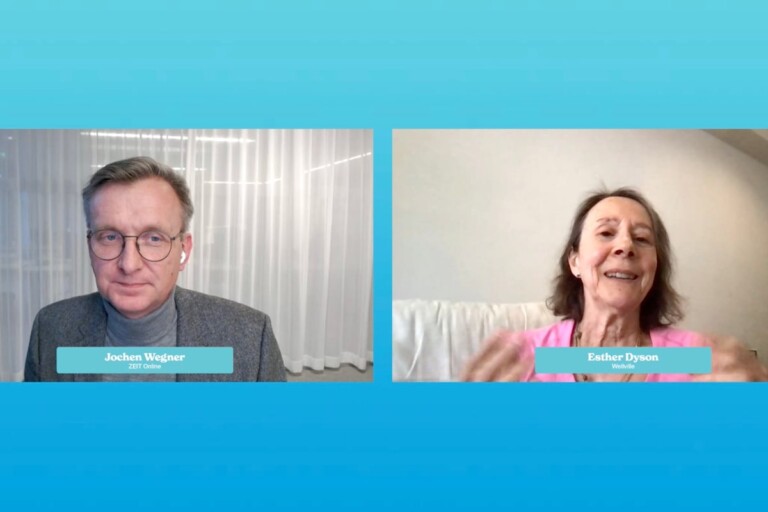 Attention has always been an important currency in the media world – but digital media services and platforms have rewritten the rules of how to capture the attention of billions, and turn it…
How can we reap the benefits of social media, and being connected, without surrendering all control to the digital giants who own the platforms? This is one of the key questions that Süddeutsche…