DLD Sync
Copilot Body Clock: How Biology Could Drive the Future of Technology
In this DLD Sync session, two of the world's leading chronobiologists put their research into perspective with regard to technology and the future of mobility. Elizabeth Klerman (Harvard Medical School) and Till Roenneberg (LMU Munich) explained what chronobiology is – and why it is vital for all of us to know more about it.
They also gave tips on how to avoid common misconceptions and what you should know about restful sleep and sleeping patterns.
Evolution has given humans an inner clock that used to be in tune with natural rhythms like sunrise and sunset, the researchers pointed out in conversation with DLD founder Steffi Czerny. "We should always consider that everything that goes on in our body is controlled by our very individual biological clock", Roenneberg says. "And therefore it's a very important thing to know about."
But modern work hours and lifestyle choices often interfere with our inner clock. Staying up late to finish a movie, getting up early to rush to the office, flying around half the world and across multiple zones – none of this is healthy from the perspective of a chronobiologist.
"There's a huge amount of evidence that if you get insufficient sleep, it's bad for every aspect of your physical, including mental, body", Elizabeth Klerman says.
Trying to ignore the body's needs can be downright dangerous, for example when people fall asleep at the wheel. "There are a number of studies that show that lots of accidents happen within two miles of home", Klerman observes. "People need to recognize that when you need to sleep is not a good time to drive. It might be inconvenient. But it's better to be alive."
At some point, autonomous cars may solve this problem. But already engineers should consider making the passenger cabin brighter, Till Roenneberg suggests. "Give the people in the car as much light as possible during the day", he demands, to help the body clock stay in tune with the day's natural cycle. "Biology should always be on the mind of the technology builders."
The discussion also includes benefits of the home office, why it's bad to stress out over your alarm clock, how astronauts keep a healthy sleep rhythm, and much more. Watch the video, below, to find out.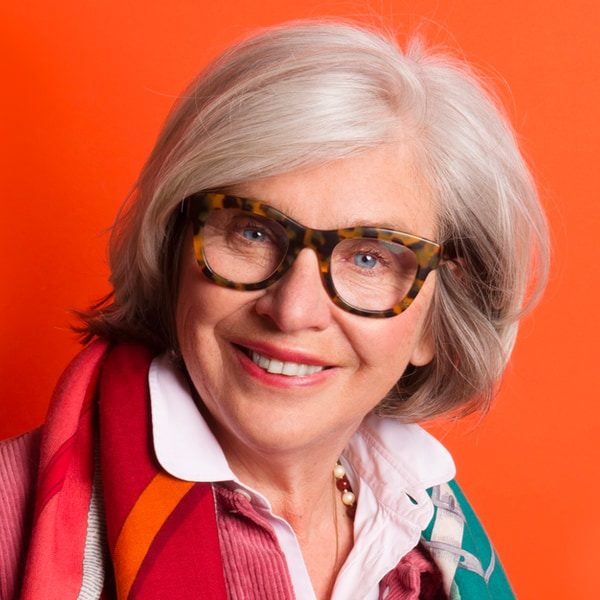 DLD Media
Steffi Czerny is Managing Director of DLD Media and co-founder of the DLD Conference as well as its global spin-offs. Steffi was identified as number 30 of The 2015 Wired 100 and has also been chosen as one of the 50 most inspiring women in European tech in 2015 by inspiring50.com for her success in bringing the international digital elite together at DLD.
LMU Munich
Till Roenneberg started started to work on biological rhythms at the age of 17. He is professor emeritus at the Medical School of the LMU Munich and founder of Chronsulting. Roenneberg investigates the human clock and sleep in the real world (the Human Sleep Project). He is a former President of the European Society for Rhythms Research.
Video
Sync Scroll
The easy way to rediscover your favorite moments of the talk.
| | |
| --- | --- |
| Time | Topic |
| 0:05 | Introduction by Steffi Czerny |
| 4:50 | What is chronobiology – and why is it important to know about it? |
| 7:30 | Can your body clock stop working? Or is it just out of sync? |
| 12:15 | Why there's no such thing as getting too much sleep. |
| 14:45 | What eating and sleeping have in common – and where they differ. |
| 15:55 | "Sleep whenever you need to sleep." |
| 17:50 | Dealing with sleep disorders. |
| 19:30 | Why sleeping through the night is a fairly new habit. |
| 22:00 | How the home office can help improve your sleep. |
| 23:10 | Knowing how much sleep you need. |
| 24:20 | Trying to take shortcuts on sleep is a bad idea: "Sleep is not taking away from wakefulness. Sleep is making wakefulness possible." |
| 27:20 | Research projects: What Elizabeth Klerman and Till Roenneberg are currently working on. |
| 33:10 | Social jetlag and its consequences. |
| 35:30 | Does artificial intelligence help evaluate data in sleep research? |
| 38:50 | Can the car help you not to fall asleep at the wheel? |
| 44:35 | How important is physical fitness to good sleep? |
| 45:55 | Designing the car of the future with human needs in mind. |
| 47:40 | Drowsiness and a trip to NASA in Texas. |
| 50:40 | How do astronauts get proper sleep? |
| 51:35 | Why the body clock has 24 hours as well. |
| 53:25 | Natural variation: Why organizations need morning types and evening types in their teams. |
| 55:05 | Can fitness trackers and smart watches properly measure sleep? |
| 58:00 | In search of data: the future of sleep research. |
More DLD Sync
In volatile times, visions are crucial. They enable us to build a better future, they're a call to action and they drive us to set out to new frontiers. Exploring space is such a vision and Munich is a veritable European innovation…
This session brought together two of the most highly regarded thought leaders of the digital world to discuss the many challenges that society and business are currently facing – from political instability to recession and the global disruptions caused by the coronavirus…