DLD Sync
Boosting Innovation: What's Next for Europe's Startup Scene?
Young companies are the lifeblood of a thriving economy, especially in times of rapid change. In this DLD Sync session, investors Mattias Ljungman (Moonfire) and David Helgason (Nordic Makers) assessed the state of Europe's technology and startup scene, and explored where the greatest opportunities lie. Drawing from their wealth of experience as investors and entrepreneurs, David and Mattias discussed seed investing, innovation clusters, the secrets of success and more in conversation with moderator Karsten Lemm.
David co-founded the game technology company Unity Technologies in 2003 and served as its CEO until 2014. Now based in Copenhagen, he's a partner at Nordic Makers, a VC group specializing in early-stage investments. Mattias co-founded Atomico in 2006 and built in into one of Europe's most successful venture groups before launching Moonfire, his own venture fund, in 2019. The new company aims to team up with Europe's most innovative founders, leveraging data and a network of angel investors to create exponential growth.
Nordic Makers
David Helgason is a Partner at Nordic Makers. Previously he served as CEO of Unity Technologies from co-founding it in 2003 until October 2014. David is a technologist with a background in programming, and a restless entrepreneur with a passion for creating feedback loops between innovation and teams and products.
Moonfire Ventures
Mattias Ljungman is the founder and managing partner of Moonfire Ventures, a new firm focused on early stage European investment. He recently left Atomico which he founded alongside Niklas Zennström in 2006 and where he cemented his role at the heart of the growing European tech scene.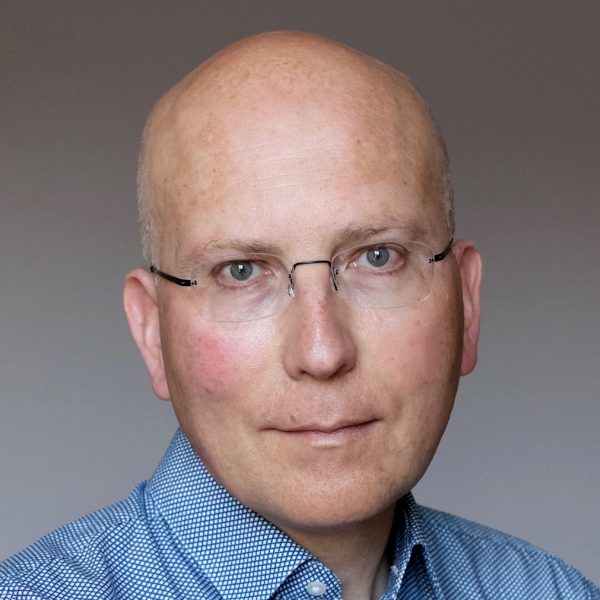 Journalist
Karsten Lemm is a writer and photographer in Berlin. As Associate Editor for DLD he manages the DLD News website. Previously he was a Senior Editor with WIRED Germany. From 1998 to 2014 he lived in San Francisco, California, as a business and technology correspondent for Stern magazine, which gave him the opportunity to witness the digital revolution from a front-row seat.
Video
By loading the video you agree to the Privacy Policy of
Vimeo
.
Sync Scroll
The easy way to rediscover your favorite moments of the talk.
| | |
| --- | --- |
| Time | Topic |
| 0:05 | Welcome by Steffi Czerny |
| 1:10 | How healthy is the European startup scene? |
| 5:30 | Why founders do not need to move to Silicon Valley anymore. |
| 8:00 | The free flow of information and talent makes geography a secondary concern. |
| 10:30 | Europe's clusters of innovation. |
| 14:00 | Attracting entrepreneurs: what Paris does right. |
| 17:15 | The key to building startup ecosystems: "Success breeds success." |
| 19:00 | A matter of ambition – does Europe have the right mindset to be a global player? |
| 22:15 | Europe's cultural diversity: hindrance or advantage? |
| 24:15 | Bureaucracy and regulation in Europe: not as bad as you may think. |
| 26:30 | The best way to raise money? "Build something great!" |
| 29:00 | How venture investing is changing. |
| 30:30 | Gut feeling vs. algorithms: What's the winning formula for finding the next unicorn? |
| 35:20 | Trends in tech: Where new opportunities for founders will open up. |
| 37:30 | Coping with the climate crisis: "We will need 20,000 solutions…" |
| 40:00 | Elon Musk and e-mobility. |
| 41:30 | How the Covid-19 pandemic is facilitating change. |
| 44:00 | Personal interactions, the missing piece in pandemic times. |
| 48:00 | Do European founders sell their companies too early? |
| 51:30 | Long-term thinking needs long-term investing. |
| 52:40 | The importance of seed capital. |
| 55:00 | Wrapping up – with music. |
More DLD Sync
If the 20th century was the Age of Physics, the central technology of the 21st century will be biology. Despite marvelous advances in areas like health care, we have only seen a tiny part of what this powerful technology can do. Multiple…
The Covid-19 pandemic affects all areas of our life and our world order. The crisis has hit hard and reveals the fragility of our globalized economy. At the same time, some forgotten or neglected truths have resurfaced which open up the debate…