Jota Mombaça
Artist
Jota Mombaça is an interdisciplinary artist whose work unfolds in a variety of mediums. The sonic and visual matter of words plays an important role in their practice, which often relates to anti-colonial critique and gender disobedience.
Full Profile
Videos
Interdisciplinary artist Jota Mombaça and Serpentine Galleries Art Director Hans Ulrich Obrist discuss Mombaça's latest work, a performance at the Art Biennale 2022 in Venice called "In the Tired Watering". The performance was built on a series of rhythmic chants and unraveling of fabric that left many visitors mystified. "I wanted to express what water…
More
Articles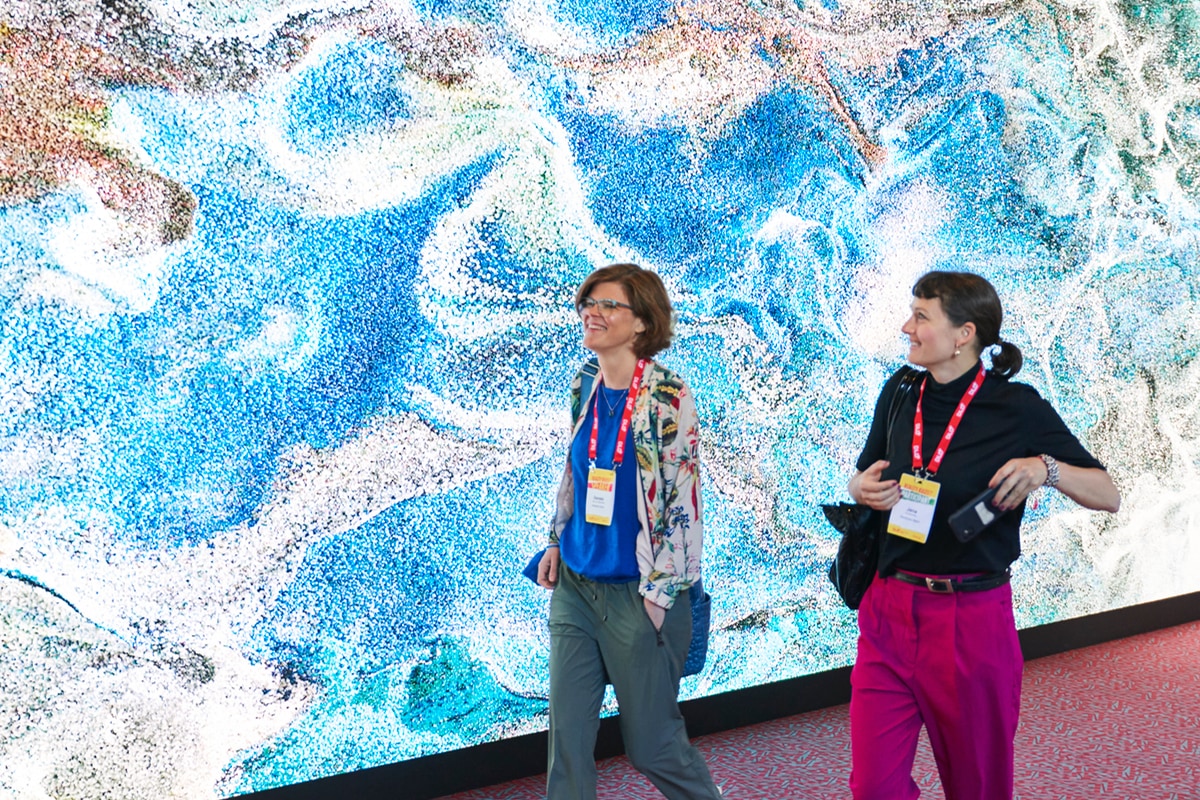 What's the sound of climate change, the shape of data and the real value of NFTs? Discover highlights of the culture and art sessions at DLD Munich.
More