News and Conference Highlights
Come along for a  journey of discovery: Get inspired by our speakers, read articles, watch videos, find information about upcoming conferences and see images from past events.
Revisit our week of inspiring Power Talks about making Europe more innovative – highly snackable superfood for your brain!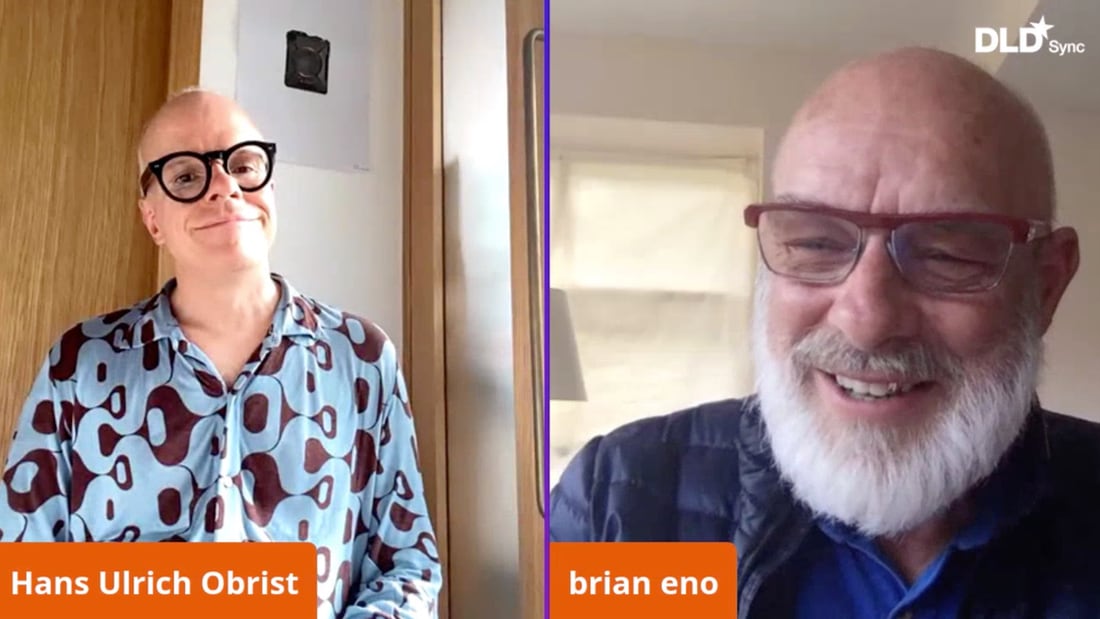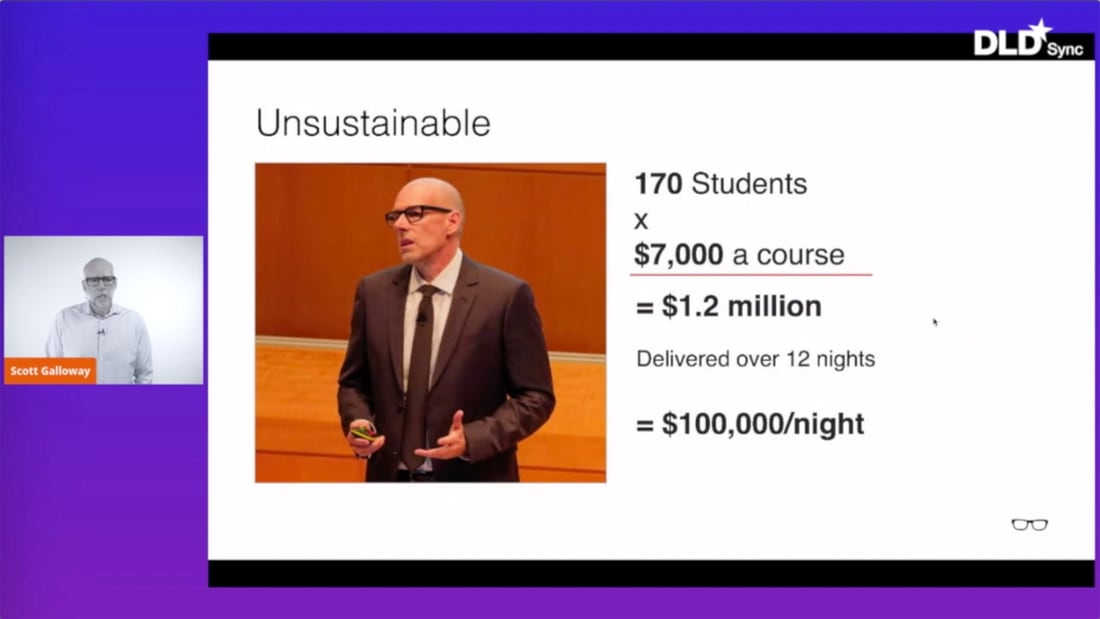 The video archive of our popular webinar series is a treasure trove of insights and inspiration. Take a look!
DLD Sync is our new, interactive webinar format that brings together outstanding speakers and our DLD community online. Find upcoming events and an archive of video recordings on our dedicated DLD Sync page.
Now Is the Time To Fix the Future
Andrew Keen is a writer, speaker and entrepreneur. In his latest book, How To Fix The Future, he analyzes the intricate interplay between technology, society…
Fighting Climate Change, Click by Click
Search engine Ecosia uses most of its income to plant trees. Founder Christian Kroll speaks with DLD about sustainability and running a business that puts purpose before profits…
Green Energy's New Dawn
U.K. startup Bulb is reinventing the energy market by making power from renewable sources cheaper and more accessible. DLD spoke with CEO Hayden Wood.
Think Global, Build Social
War, protests against regimes, mass migration, environmental disasters: Can architecture mitigate differences in a more and more divided world? Architect Francis Kéré proves that it…
New Ways To Feed A Hungry Planet
We need alternative food sources, like lab meat and insects, to nourish ever more people without depleting the planet's resources.
Turning Biology Into Technology
Koniku founder Osh Agabi has a daring plan: He's developing a new kind of of biochip made from brain tissue in order to create sensors…
Yes, EU Can!
Making Europe more competitive in the digital world: regulation, privacy protection, entrepreneurship and more – take a look at the main topics discussed at DLD Europe 2019 in Brussels.
Three Takeaways From DLD Campus Bayreuth
Bavaria is one of Germany's most innovative regions. Our DLD Campus conference at University of Bayreuth brought together business leaders, scientists and politicians for a…
#DLD19 Recap: Everything Must Change
"Adapt or die" has been nature's governing principle since the beginning of time. Humans are experts at adjusting to change – and entrepreneurs cherish the…
Insights from DLD Speakers
"I believe that technology can make the world a better place – but we've forgotten that. In our pursuit of billions, we have forgotten our humanity. And that is a tragedy."
Roger McNamee
ELEVATION PARTNERS
"I always thought space was somewhere else – but space is part of where we live."
"There was a social norm of having to be at the office. I think that has changed … Maybe we find a better reason than just going to the office."
"We've created a system that sucks all the wealth and brings it to the door of some select people. It's a ticking time bomb – socially, politically and economically."
"Uncertainty is an absolutely defining quality in life, and we should stop fighting it and learn how to make it our friend."
"Music is a universal connector. It encompasses everything that is stimulating to us."
"Robotics is not dangerous. Robots are a tool to help us and make us more powerful."
"We're going to see big tech partner with universities. In ten years, a school like MIT will not welcome 3,000 students to its freshman class but 30,000."
"Regulation should not stifle innovation – but we should be very careful not to put innovation in a higher order of significance than democracy."
"It's drugs and technology that look at us as 'users'. I would say that big data is like Big Tobacco."
Nobel Peace Prize winner Muhammad Yunus explains why fixing financial inequality would address many other problems as well
Snap co-founder Evan Spiegel explores creativity and social networking in conversation with artist Alex Israel
Historic: David Kirkpatrick interviews the Facebook founder at DLD Munich 2009
CEO Dara Khosrowshahi tells interviewer Tanit Koch where he wants to take the mobility service provider
The birth of Udacity: Online learning pioneer Sebastian Thrun launches his digital university at DLD Munich 2012
The PayPa co-founder and famous investor lays out his vision on "Developing the Developed World"