Green Energy's New Dawn
U.K. startup Bulb is reinventing the energy market by making power from renewable sources cheaper and more accessible. DLD spoke with CEO Hayden Wood.
The world's appetite for electricity seems insatiable, and most of the demand is still met by burning coal and gas. But concerns over climate change, along with falling prices, are leading to a rethink among consumers. In Britain, renewable-energy startup Bulb has become a remarkable success story, showing that many people are willing to switch to green energy if given a proper choice. Ahead of DLD20, we asked co-founder and CEO Hayden Wood what his company does differently.
Hayden Wood co-founded Bulb in 2015, together with his friend and business partner Amit Gudka. The company rapidly became the largest green energy supplier in the U.K., currently serving more than 1.5 million customers. Prior to founding Bulb, Wood studied economics at LSE and worked as a management consultant. When he became aware of inefficiencies inherent in traditional energy companies he decided to start his own company to offer consumers an alternative.
Coal, natural gas and other fossil fuels still provide roughly 75 percent of the energy used worldwide. Why aren't renewables growing faster?
True: The pace of change towards clean energy has been far too slow. We remain in thrall to fossil fuels. Certainly, the large established energy players have paid major lip service to clean technology. They have been spending hundreds of millions of dollars on brand campaigns supporting action on climate change – while simultaneously paying out far more on lobbying for regulations not to change. All the while, their revenues and investments are fundamentally rooted in fossil fuels. The good news is that energy suppliers like Bulb are challenging the status quo and offering an alternative.
Hayden Wood

Co-Founder & CEO, Bulb
"It's the dirty secret of the energy industry that clean energy is cheaper."
What explains your success?
We're showing that people don't have to compromise to make a sustainable choice. It's the dirty secret of the energy industry that clean energy is cheaper. Bulb has a lean business model powered by technology, which keeps costs down for our members, as we're supplying energy to people more efficiently than the incumbents, who are weighed down with legacy systems. In the U.K., millions of people have voted with their feet by switching away from the Big Six suppliers for a better deal on their energy.
Is there a tipping point for consumers in choosing renewable energy?
I believe we are already at the tipping point for consumers in the U.K. Bulb has been the fastest growing private company in the U.K. for two years running. When we started, 1 percent of the market was renewable. That figure has already grown to about 10 percent. And there are other renewable energy companies making great progress in other European markets.
Wind and solar power have become increasingly popular over the past ten years – but need to grow much more in order to keep carbon emissions in check, as this chart by the International Energy Agency shows.
How can technology help to optimize energy production and usage?
A third of the people in our company work in software and product development. Our approach to technology makes us much more efficient than traditional energy suppliers. We're big believers in smart meters and the benefits they can bring through greening the grid and reducing energy costs and we're rolling out the latest generation of smart meters.
What are you adding with Bulb that helps to address a pressing issue for society?
There's a huge amount of anxiety at the moment around the climate crisis, and many people are wondering how they can reduce their carbon footprint. We need to help people turn that anxiety into action. Switching to renewables is one of the most effective things you can do to reduce your personal carbon emissions. In Europe, on average, some 40 percent of your personal CO2 comes from energy, so making that change will have a significant impact.
We're also trying to help people change their behavior with our Carbon Calculator, so that people can see the impact that things like eating less meat or taking few flights will have on their footprints. But some habits are hard to change, so we've built in the ability to offset the emissions that you can't reduce by supporting verified carbon reduction projects. These projects include protecting our rainforests and supporting the development of clean energy across the world.
More About Sustainability

Search engine Ecosia uses most of its income to plant trees. Founder Christian Kroll speaks with DLD about sustainability and running a business that puts purpose before profits…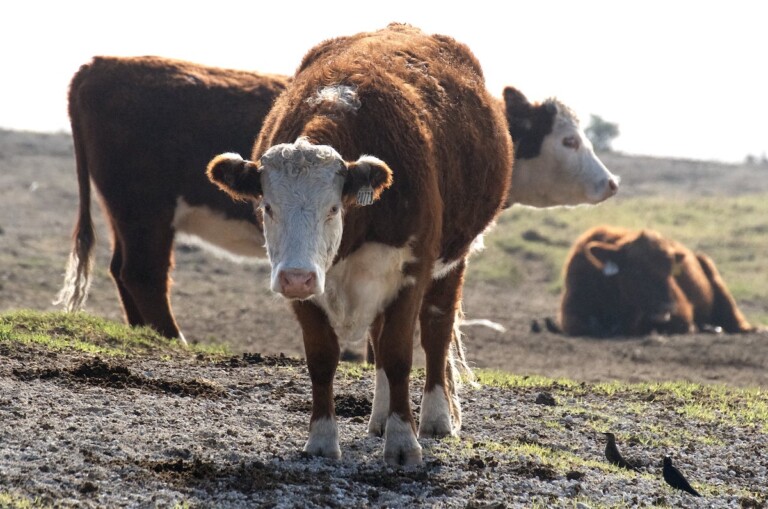 We need alternative food sources, like lab meat and insects, to nourish ever more people without depleting the planet's resources.