Welcome to our interactive webinar format. DLD Sync is your direct connection to outstanding DLD speakers, allowing you to get inspired by our community's brightest minds. DLD Sync thrives on your participation, so please tune in and ask questions!
Participation in DLD Sync is complimentary, thanks to the generous support of our partners. We just ask that you please register for sessions you are interested in.
Below you'll find a list of upcoming events along with video recordings of past sessions. (Please note that all times and dates are subject to change.)
Our social media hashtag is #DLDSync
Never miss a session, sign up for our newsletter!
We're working on new DLD Sync sessions.
Meanwhile, please take a look at our highlight reel. This is just a tiny slice of our past year in Sync – but we hope it'll give you a taste for more. You can find recordings of all these sessions, and all the exciting speakers, in our video archive below.  Enjoy!
Technology now enables us to measure and cost the impact on people and planet that companies create through their products, employment and operations. Sir Ronald Cohen is a pioneering philanthropist, venture capitalist, private equity investor, and social innovator, who is driving forward the global Impact Revolution.
Dr. William Li is CEO and Co-Founder of the Angiogenesis Foundation, a Cambridge, Massachusetts-based organization that is researching the role of nutrition on health defense systems in the body for its impact on disease prevention, modification of drug responses, and restoration of function and homeostasis.In this DLD Sync session he explained how important the right food choices are for the body's immune system.
It's hard enough to build a successful startup when times are good. But now? How will the Covid-19 pandemic impact entrepreneurs, investors and startup ecosystems around the world? What are the partnerships that matter, what should governments do to support young businesses? Steve Case, Chairman and CEO of Revolution, and DLD Co-Chairman Yossi Vardi took a close look at entrepreneurship in a time of crisis…
If the 20th century was the Age of Physics, the central technology of the 21st century will be biology. Despite marvelous advances in areas like health care, we have only seen a tiny part of what this powerful technology can do. Multiple industries are turning towards biological manufacturing as an integral part of their business strategy, particularly if they are concerned about sustainability.
The corona crisis has shown the importance of government as a guardian, protecting and supporting their citizens. What will happen when the pandemic is under control? Will Western capitalism return to its previous state? Will governments take the back seat again and let global giants lead the way? Or is this a turning point?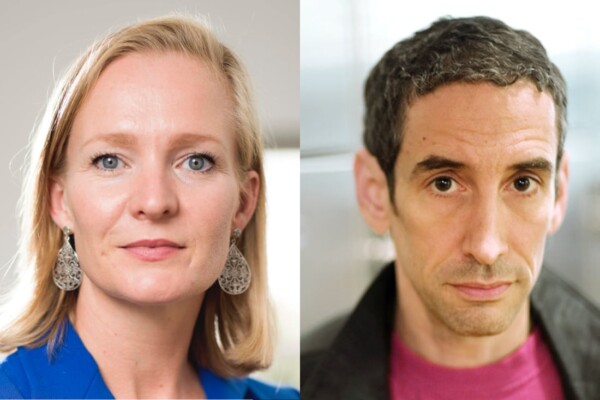 This session brought together two of the most highly regarded thought leaders of the digital world to discuss the many challenges that society and business are currently facing – from political instability to recession and the global disruptions caused by the coronavirus pandemic. Marietje Schaake, international policy director at Stanford University's Cyber Policy Center, and Douglas Rushkoff, founder of the Laboratory for Digital Humanism at CUNY/Queens…
The Covid-19 pandemic affects all areas of our life and our world order. The crisis has hit hard and reveals the fragility of our globalized economy. At the same time, some forgotten or neglected truths have resurfaced which open up the debate about the future of our world. Are we at the cusp of a new world order?